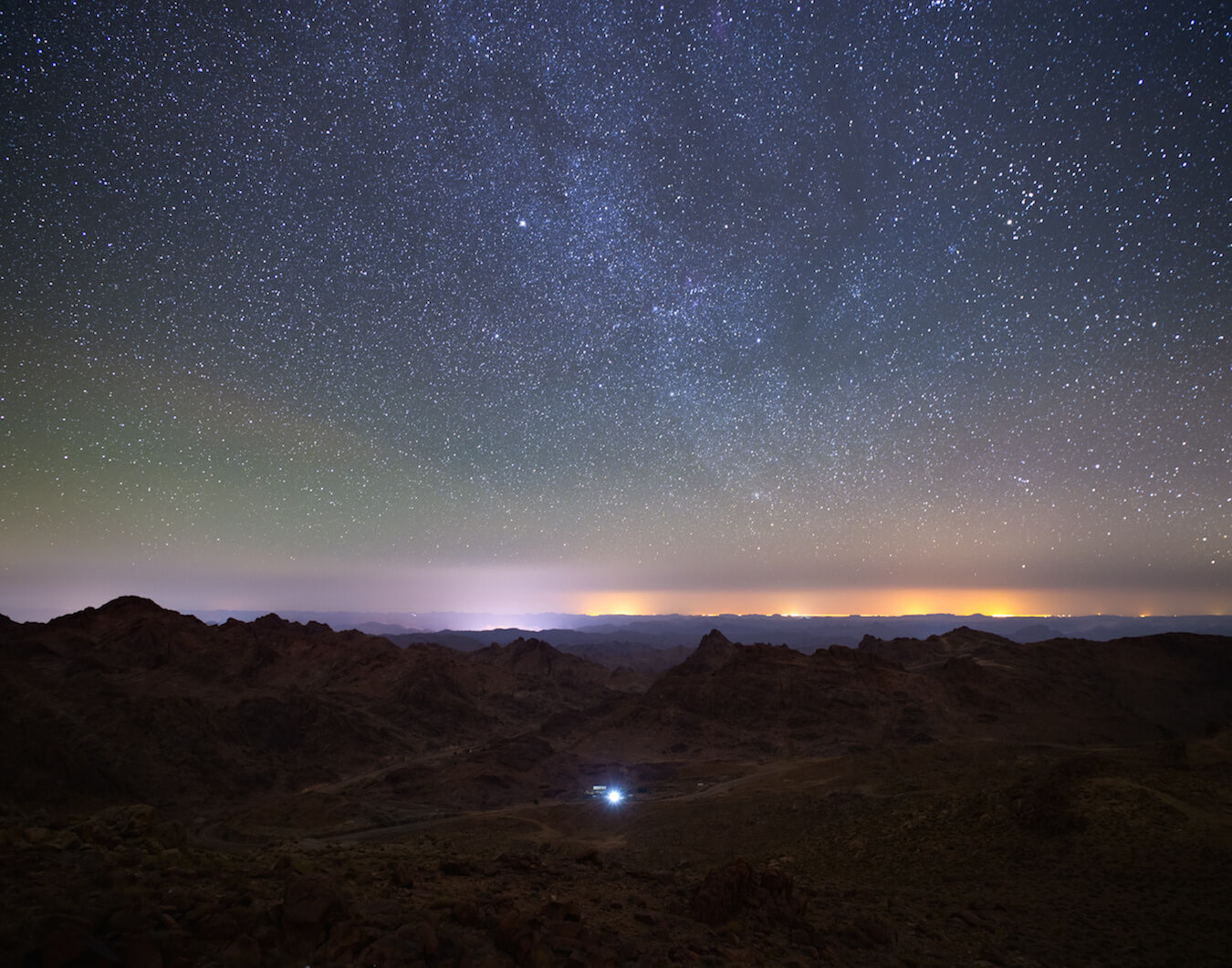 Recently appointed Managing Director of the French project management and engineering group Egis in Saudi Arabia, Bob Hope FCIOB tells GCR how the Kingdom is key to the Group's ambitious plan to double in size through major acquisitions and by meeting the fast-rising demand sparked by the country's "giga-projects".
"I've not really executed major acquisitions in my career to date, so it's a really exciting strategy," says Bob Hope FCIOB, a Gulf construction veteran and, since May, Managing Director of France's Egis Group in the Kingdom of Saudi Arabia, responsible for an ambitious growth plan there.
After graduating from the University of Salford with a BSc (Hons) in construction management in 1992, Hope found his way to Dubai in 1997, working as a project manager for Balfour Beatty on the Wild Wadi Water Park at Jumeirah Beach Hotel. He's been in the region ever since. He went on to be managing director of WS Atkins' Northern Gulf, Middle East and India business before taking the helm of multidisciplinary firm SSH Design.
He joins Egis just as momentum builds on a series of super-large-scale schemes, called "giga-projects", outlined in Crown Prince Mohammed bin Salman's Vision 2030 plan to attract investment and diversify the economy away from oil.
These include "Neom", a $500bn high-tech economic zone to be built from scratch over 26,500 sq km in the country's northwest. First announced in 2017, Neom is intended to lure futuristic business sectors and inward investment.
Then there is the Red Sea Project, a vast development that by 2030 will comprise 50 high-end resorts on the Red Sea coast and 22 islands. Also on the Red Sea is "Amaala", another high-end tourism project covering 3,300 sq km and serving as a resort and wellness destination.
Meanwhile, in south-west Riyadh, "Qiddiya" is an $8bn city for entertainment, sports and the arts set to cover some 334 sq km.
Bob Hope's Middle Eastern journey :

• Project Manager, Balfour Beatty, UAE, 1997-00

• Managing Director, WS Atkins, Northern Gulf, Middle East and India, 2000-12

• Chief Executive Officer, SSH Design, Middle East, 2012-18

• Executive Director, Neom, May 2019 – November 2020

• Managing Director of Egis in Saudi Arabia, May 2021 – present
These eye-catching plans are mirrored in Egis' own. The Group's CEO, Laurent Germain, has set a five-year strategy of nearly doubling Egis' global turnover by 2026, and substantial acquisitions are the strategy's main focus.
"Egis has been a major force in France and has increased its international footprint but there is room for growth through a consolidation of the services," Hope said. "So the plan is to bring in a key investor partner. The Group is 75% owned by Caisse des Dépôts, an investment arm of the French state, and 25% by partner executives and employees, so the idea is to bring some equity in to realise the value of the shares and give a more aggressive and commercial edge to the expansion."
To prepare for this, Hope will spend the rest of the year getting the Egis' house in order in the Kingdom. All of Egis' businesses there will be integrated in the Riyadh new headquarters, along with its training academy and with extra business support.
"In some ways, until now we've been a major projects team with a bit of support and now we need to turn ourselves into a long-term business with the correct structure. We've appointed a new human resources director, a new business development director along with an operations director. So I'm assembling a team of people who've been in the region for the last 15 to 20 years with experience of the Saudi market, and we're going to build the right head-office structure. That's a priority for the next six months."
Egis' involvement in Riyadh will provide the launch pad for further expansion in the Kingdom. Egis focuses now on project management and in Riyadh, it is project managing four of the lines of the new Riyadh Metro, and advising on the Green Riyadh urban reforestation project. It has a project management consultancy contract with Riyadh Airports Company, and advises Riyadh Municipality.
"Saudi Arabia is Egis largest business outside France and it's a growing market," Hope said. "Our relationship with the Royal Commission for Riyadh City (RCRC), which is responsible for planning and development, is very important. With Green Riyadh and the Metro, it's a huge partnership and very successful and we need to expand and build on that.
"We work with municipalities in the Western Region but there's more there to be had. We're picking up projects in Khobar in the east, but again there's more work to be had. We have some early commissions on the giga projects in the north and we've got a key account manager appointed to develop that business. We also have great experience in PPP projects and it seems the Kingdom is keen to implement those in most of the sectors."
Hope got a taste of the giga projects when, prior to joining Egis, he was Executive Director of Neom Industrial City for 18 months.
"It's a project the size of Belgium, he said. "My part was 2,000 square miles. It's a hugely significant investment and an amazing vision, like a country within a country. That's really how it should be viewed, as a country rather than a project. It shapes itself as it grows and it will continue to do so.
"With Neom and the other giga projects increasing demand for construction services, we're beginning to feel the heat with heightened tendering activity and the hunt for talent. For design consultancy, video calls and online file sharing during the pandemic allowed us to access capability remotely and still deliver for clients, with really good results. I think the challenge is going to be in the contracting sector in terms of delivery. Our clients are really looking at the logistics of this, how to manage the contracting element when these giga projects move beyond the infrastructure phase and into full-blown delivery."
Certain acquisitions are intended to quickly increase Egis' capacity to meet the demand sparked by the giga projects and their spill over effects. The company has islands of specialist strategic expertise already through majority stakes in 10 Design, a boutique architectural practice and Voltere by Egis, a strategic planning and management consultant in the hospitality sector. It also owns Inhabit, a leading facade engineering company in the region. It operates 17 airports worldwide and 4,400km of highways and roads, including 81km of tunnels. Now it wants to fill in the gaps and make it all work as an integrated whole.
"I'm a business growth guy, it's what I do. I'd previously undertaken my expansions organically, when I was building SSH and Atkins, but you can't expand rapidly without buying. With the board behind us, I knew this was the right place to be in the coming years."
Top image: Night sky viewed from Al-Lawz Mountain, the tallest mountain in the Neom territory (Credit: Neom)