Kengo Kuma & Associates (KKAA) has won a competition to design a Hans Christian Andersen museum, dubbed the "House of Fairy Tales" in Odense, Denmark's third largest city and birthplace of the author.
KKAA will work with three Danish firms: architect Cornelius + Vöge, landscape architect MASU Planning and Eduard TroelsgÃ¥rd Engineers.

The 9,000 square metre project is inspired by the author's fairy tales and will incorporate an existing museum, the Tinderbox Cultural Centre for Children, as well as a park.
The building itself will have a floor space of 5,600 square metres, two-thirds of which will be established underground to create a "magical" garden space in the centre of the city.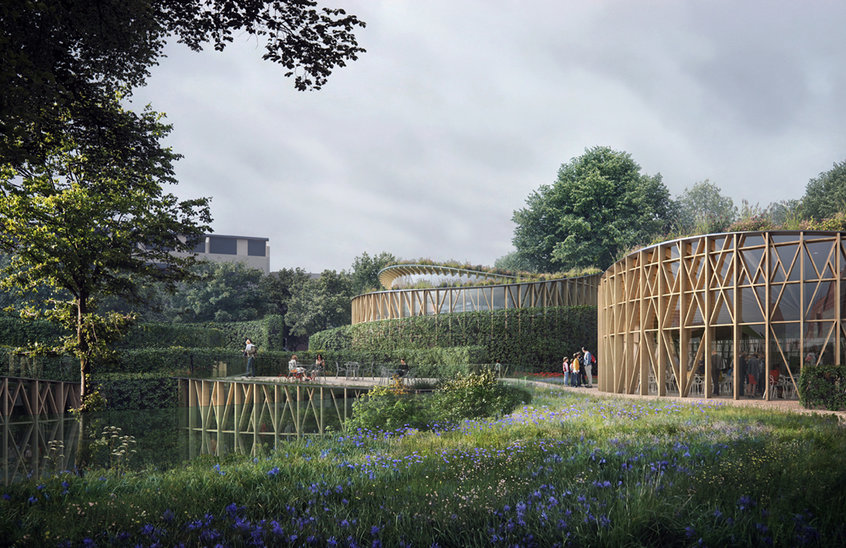 Anker Boye, Odense's mayor, said: "The proposal has a unique quality that captures the spirit of both Hans Christian Andersen and Odense, has striking international calibre and is locally embedded at the same time.
"It is a project that I can only imagine taking place here in Odense."
KKAA beat competitors such as BIG Architects, Barozzi Veiga and Snøhetta.
The museum is due to be completed in 2020 with funding finalised this year.

Andersen wrote numerous fairy tales such as the Little Mermaid, the Emperor's New Clothes and the Ugly Duckling.

Images via KKAA