Japanese architect Nendo has produced a masterplan for a station plaza in the city of Tenri, to the east of Osaka, that is inspired by graveyards.
The 6,000 sq m public space uses as a design motif the ancient Japanese tombs known as "cofun", a number of which are visible in the city. Nendo describes these as "beautiful and unmistakeable" and adds that they "blend into the spaces of everyday life in the city".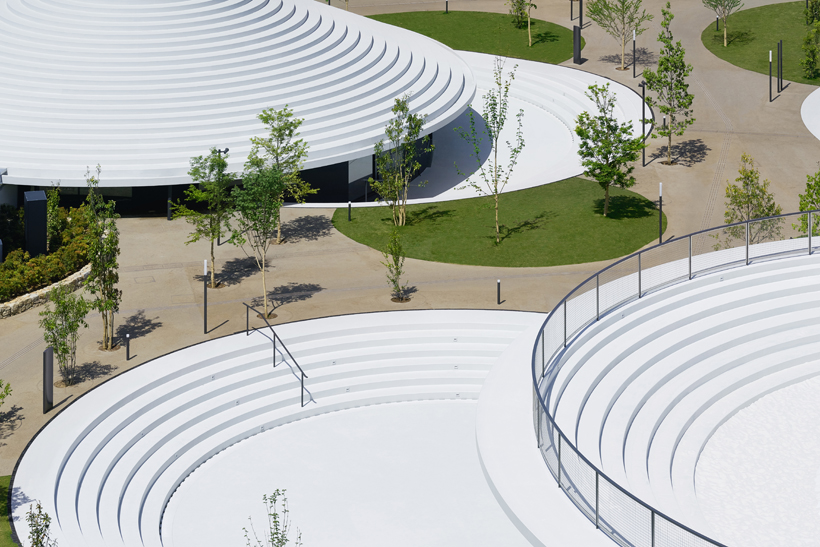 The "CoFuFun" plaza is intended to encourage regeneration by providing a space for events, tourists and leisure facilities. It will include bicycle rentals, a cafe and shops, an information kiosk, a play area, an outdoor stage and a meeting space around and inside giant prefabricated concrete structures that are designed look like cofun.
The construction technique used to create the plaza's round tombs consists of fitting together pieces of a precast mould resembling, in Nendo's words, "a huge pizza".
The precast moulds are formed at a factory and then assembled onsite. The architect says the "resulting structures are precise, and the same mould can be used multiple times, ensuring excellent cost-performance".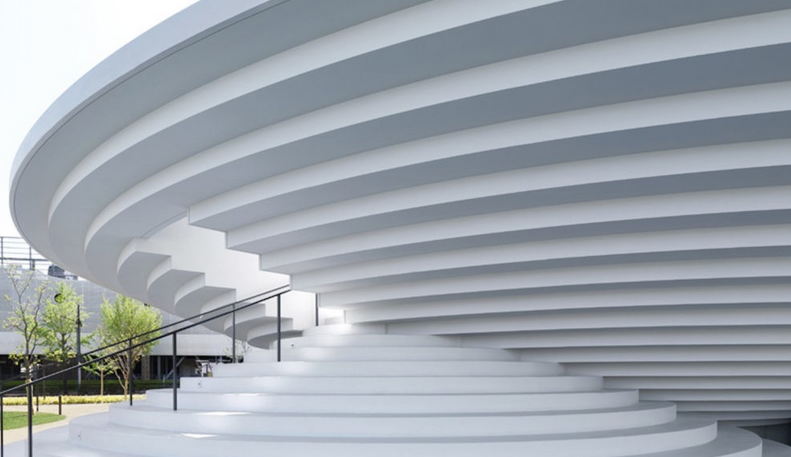 The pre-formed parts are then pieced together like building blocks using cranes. This technique allows large internal spaces to be formed without the use of columns or beams, and because of the round shape the structures are stable against forces applied from any direction. 
The structures contain different levels that can serve different purposes, such as stairs, benches, fences to enclose playing children, roofs, shelves for displaying products and creating a lighting effect.
Images courtesy of Nendo/Takumi Ota