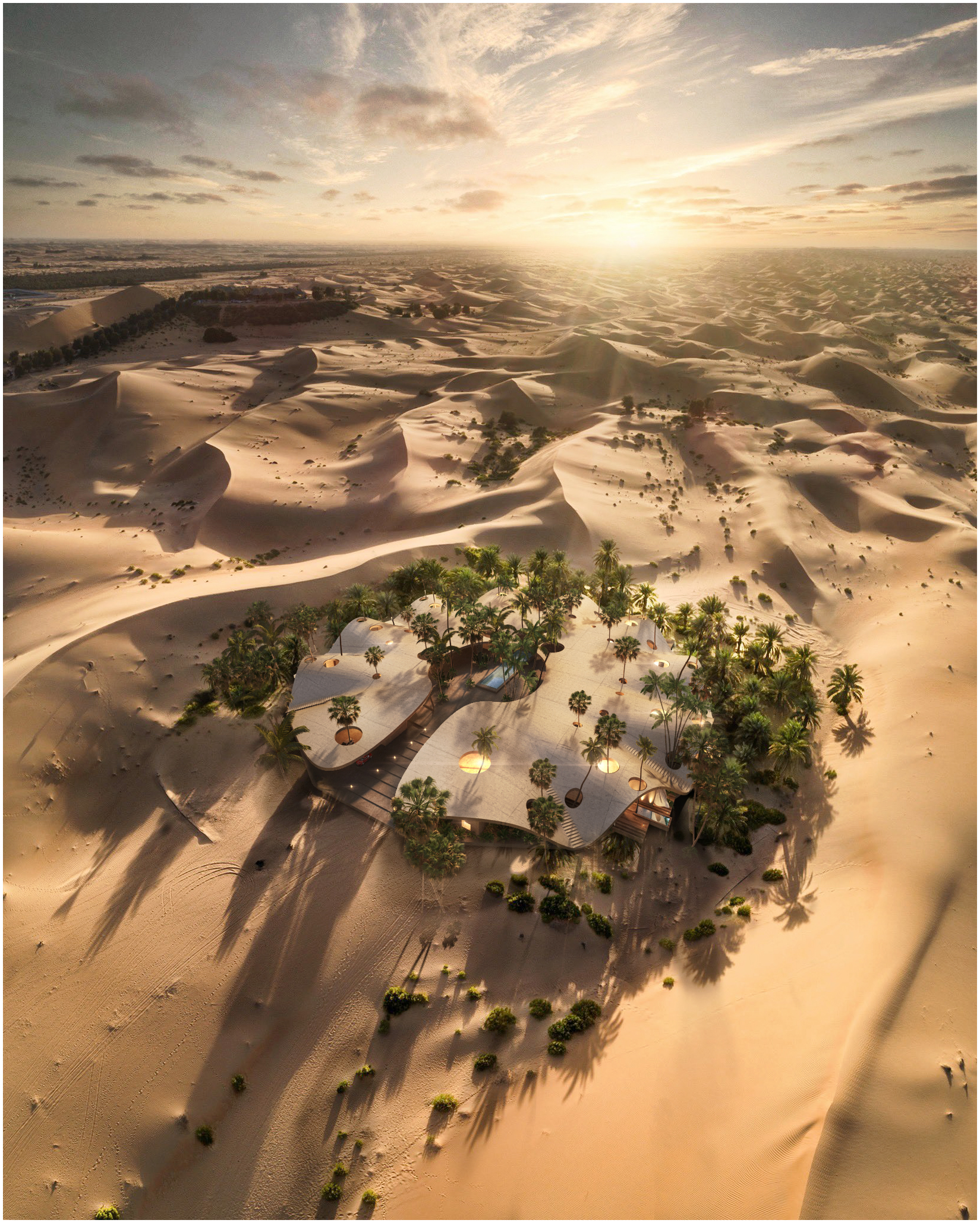 A competition for the 20,000 sq m Dunas boutique hotel in Kuwait's eastern desert has been won by German designer Jasper Architects with a project that is integrated into the natural landscape.
Dunas' nine-room hotel will use traditional rammed earth and wood techniques on the interior, and concrete and prefabricated construction on the exterior.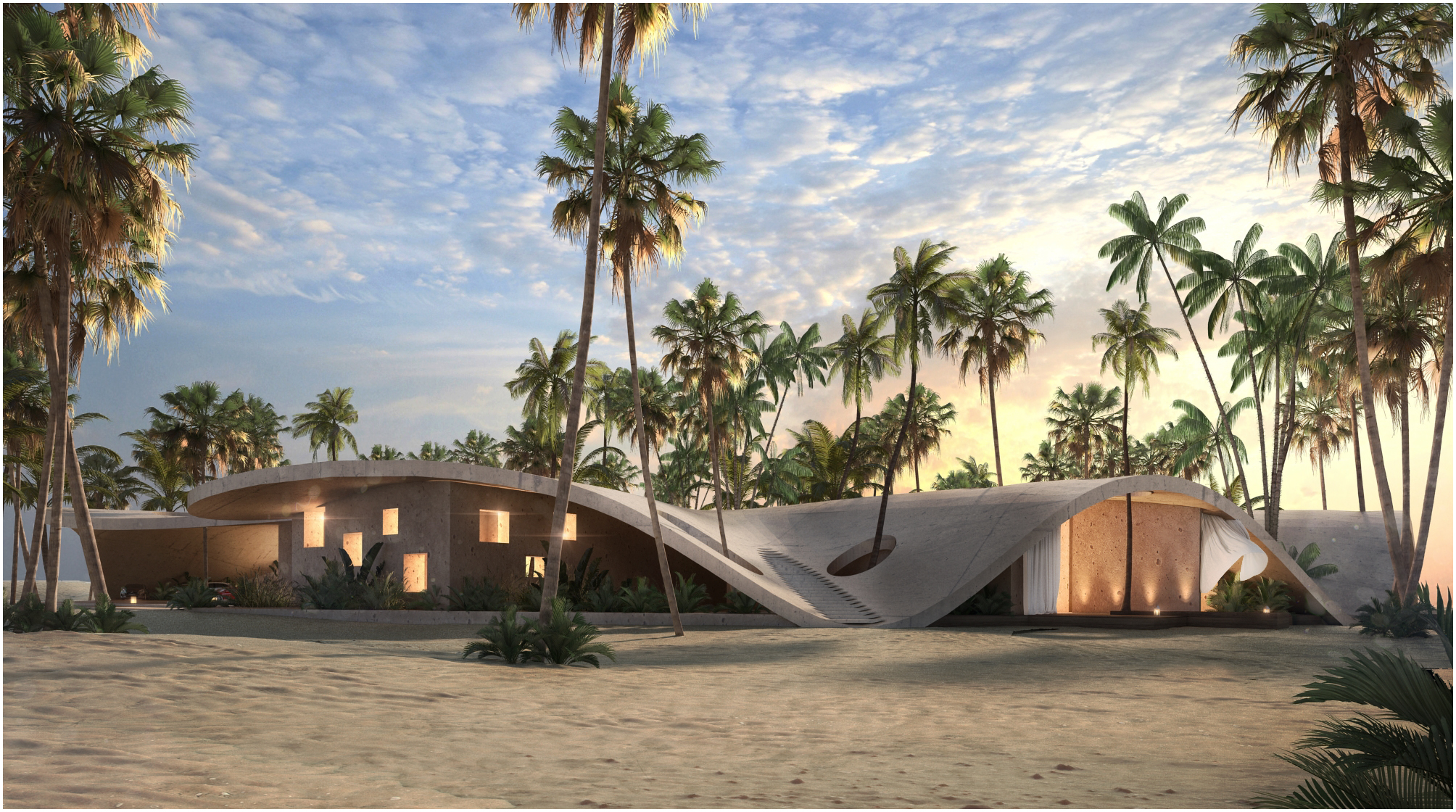 Each suite has a circular roof that that mimics undulating desert dunes, and is perforated to create skylights.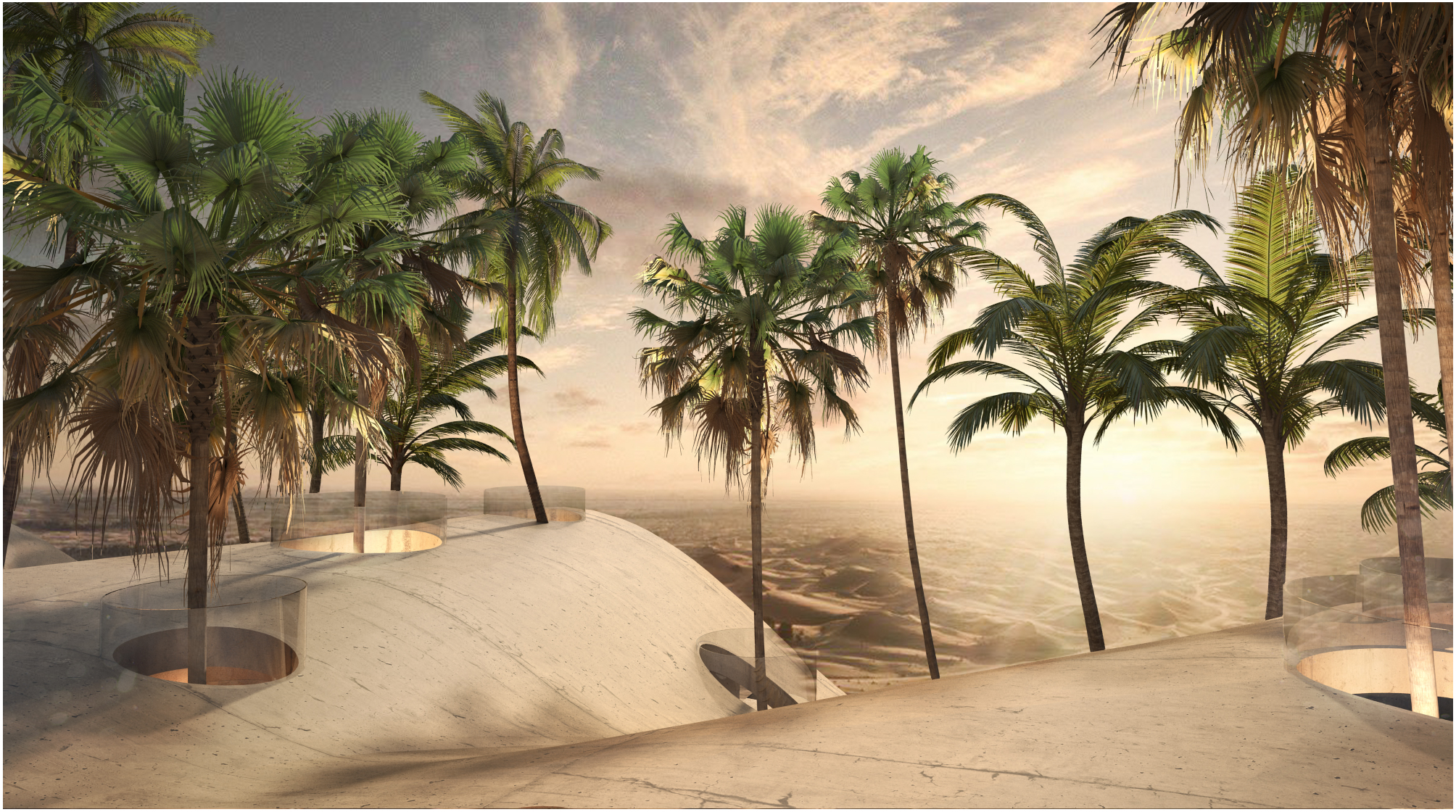 Guests will have access to a spa salon, a private swimming pool and common living spaces. Each residence will have a unique view.
Dunas is due to be completed across the next three years.
Images courtesy of Jasper Architects