The Shenzhen Municipal Planning and Natural Resources Bureau has announced that French architect Ateliers Jean Nouvel will design the Shenzhen Opera House, and Japan's Sanaa will design the Shenzhen Maritime Museum.
Ateliers Jean Nouvel's "Light of the Sea" design for the 222,000 sq m opera house will extend over Shenzhen Bay, and is inspired by a mother-of-pearl shell and a wave.
It is located in the residential suburb of Dongjiaotou, overlooking Shenzhen Bay Highway Bridge, the Futian central business district to the east, Hong Kong to the south and the Dananshan and Xiaonanshan mountains to the west.
The judges said: "The design is very original, inspirational and creative around the themes of embracing the music and the sea with architecture, combining abstract and concrete concepts and integrating coasts, communities, buildings and parks."
Construction is due to begin in 2021 and be completed in 2024.
Sanaa's winning design for the Shenzhen Maritime Museum is called "Clouds on the Sea" and is described by the judges as an example of "floating architecture" that merges within the surrounding mountains and sea of the Dapeng Peninsula.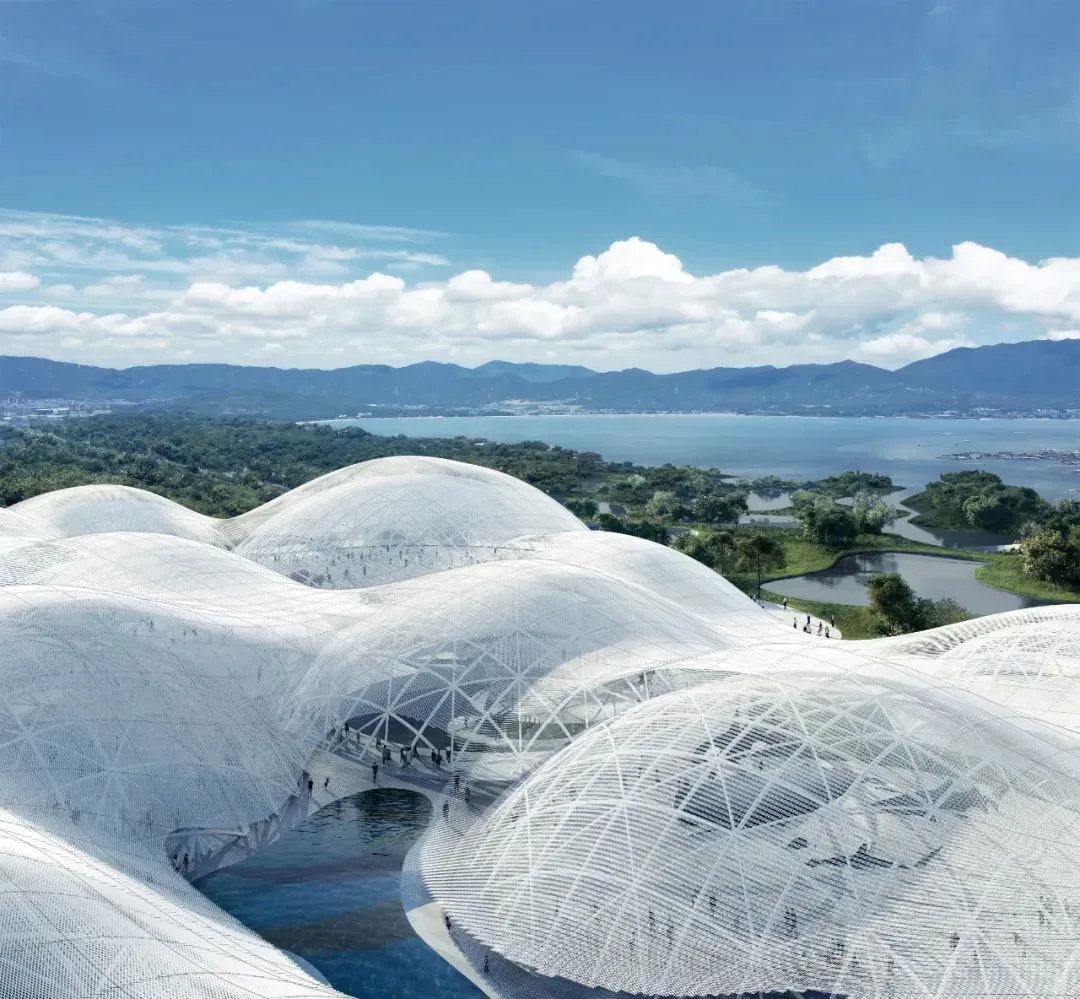 Sanaa's Clouds on the Sea design for the maritime museum (SD-Agencies)
The museum will contain exhibition space, collection storage, educational areas, public services, business and research.
Each competition attracted more than 80 entrants when launched in 2020.
Jean Nouvel and Sanaa's Kazuyo Sejima and Ryue Nishizawa have all won the Pritzker Prize.
Top image: Ateliers Jean Nouvel's Light of the Sea design for the opera house (SD-Agencies)