French architect Jean Nouvel has designed a hotel built into the rock of the sandstone desert of AlUla, in northwest Saudi Arabia.
Located in the Sharaan Nature Reserve, 1,100km from Riyadh, Nouvel's design is inspired by the nearby Nabataean wonders of Hegra, Saudi Arabia's first Unesco World Heritage Site.
The project will be the first carving into AlUla's rock since the Nabataeans did the same 2,000 years ago. According to Nouvel, the project will be sculpted within the landscape rather than competing with it.
The 40-room hotel will contain 25 one and two-bedroom suites, 10 tented guest pavilions and five large resort villas containing four-to-10 bedrooms.
Some 40 residential properties will also be built at the Sharaan Resort, and 14 private pavilions will be located at a nearby retreat.
Jean Nouvel said: "The coming together of a landscape and history – the history of past civilisations in an extraordinary landscape – the only place to create such a masterpiece.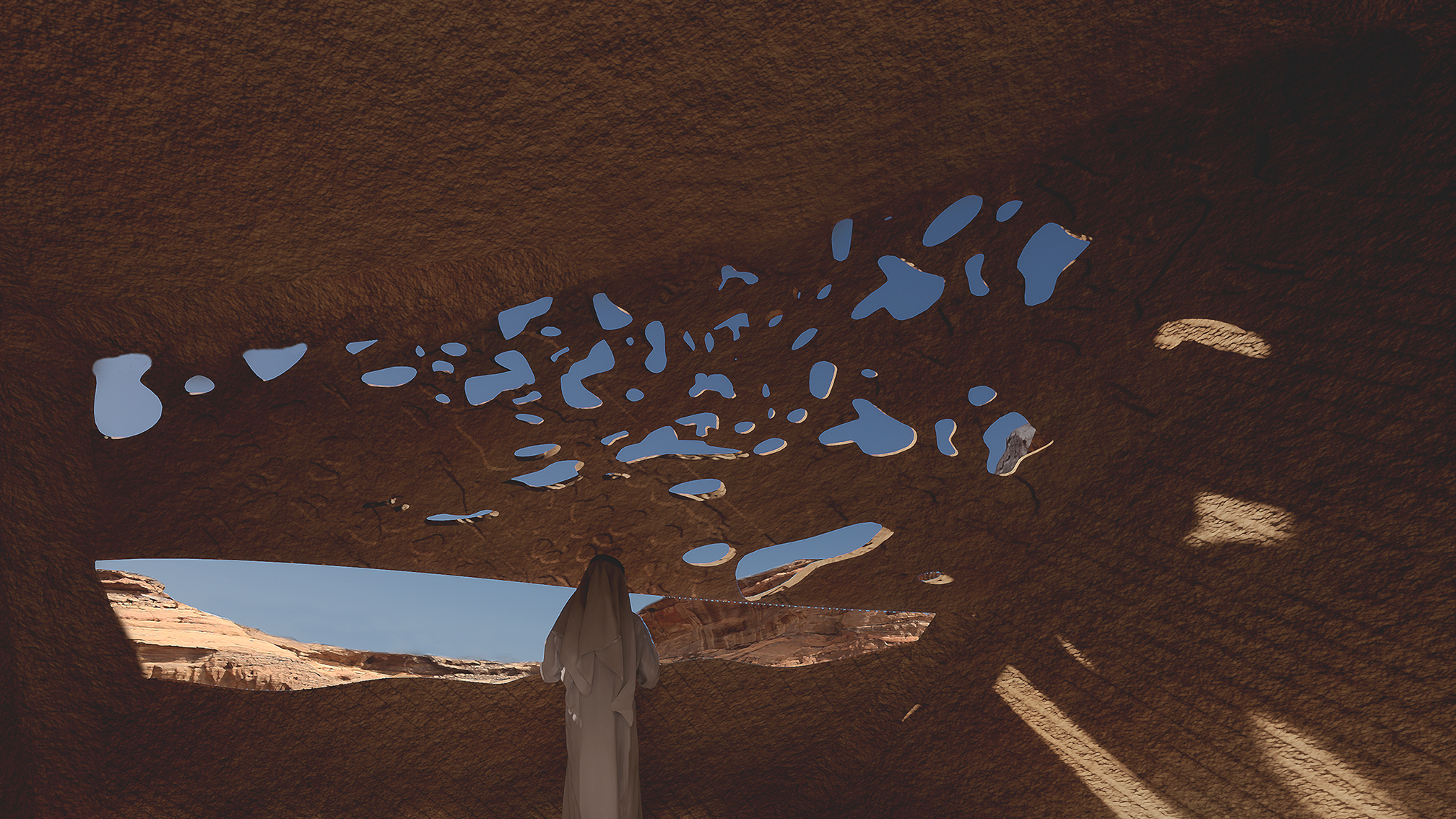 "AlUla is a museum. Every wadi and escarpment, every stretch of sand and rocky outline, every geological and archeological site deserves the greatest consideration. It's vital we keep all its distinctiveness and conserve its attractiveness, which largely rests on its remote and occasionally archaic character. We have to safeguard a little mystery as well as the promise of discoveries to come."
Work on the project is due to be completed in 2024.
Images courtesy of Jean Nouvel/Royal Commission for AlUla
Further Reading: