When Carillion went bust on Monday this week it had just £29m left in the bank, despite declaring revenues of £5.2bn in 2016.
Its finances were in such a mess that neither EY nor PwC were willing to act as administrators when asked to do so by Carillion's directors.
Those directors seem to have been inexplicably optimistic, since they had been asking for government assistance since October 2017, made a formal appeal for help on New Year's Eve, and went into last weekend's crunch talks with the government still believing rescue was possible.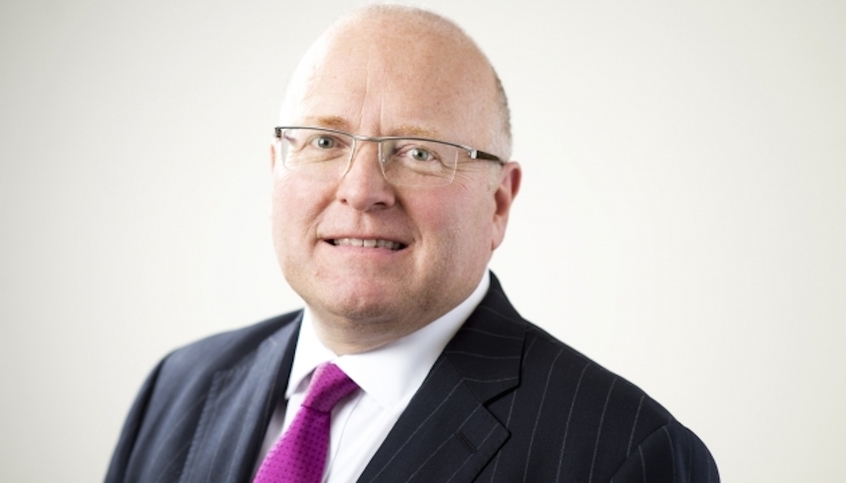 Keith Cochrane became Carillion's interim chief executive after Richard Howson stepped down in July 2017 (Carillion)
Carillion believed it could get help from banks and the government even though it was being investigated by the Financial Conduct Authority over statements to investors about its financial health.
These and other revelations were made in a document prepared by Carillion's interim chief executive Keith Cochrane (pictured) as part of the insolvency process, the BBC reports today.
It says that even as late the weekend, before Carillion went into compulsory liquidation on Monday, directors believed they were in a "constructive dialogue" with banks and the government about an emergency cash lifeline.
They wanted government to "guarantee" more funding for four months while Carillion continued a desperate restructuring effort it began in the autumn after revealing in July an £845m black hole in its finances.
They also wanted to be allowed to defer tax payments.
As Cochrane notes, both requests were denied.
Cochrane also blamed some of the company's banks for being too harsh. His document says some lenders "took unilateral action which in the company's view undermined the group's efforts to conserve cash".
Questions are now being asked how Carillion could have got itself into such a mess.
The company handed out around £727m in dividends to shareholders in the 19 years since it formed, Reuters has calculated, while racking up bank debts of £900m and a pension liability of £587m before it went bust.
Critics complain about a 2016 pay award of £1.5m for then chief executive Richard Howson, who abruptly stepped down at the time of the July 2017 profit warning. Finance director Richard Adam, who retired in December 2016 after nine years at Carillion, received almost £1.1m in salary and bonuses in 2016.
Carillion, which employed 43,000 people in the UK, Middle East and Canada, is now being investigated on three fronts.
Yesterday the government asked its Insolvency Service to fast-track an investigation into Carillion's directors and ex-directors, promising that "any evidence of misconduct will be taken very seriously".
The Financial Reporting Council will also investigate the company's auditors, and how Carillion's accounts, past and present, were prepared.
These two probes come on top of an investigation by the UK's Financial Conduct Authority (FCA), announced 3 January, over a series of Stock Exchange announcements Carillion made before last July's profit warning.
That investigation covers the period between 7 December 2016, when it made optimistic statements about its financial health, and 10 July 2017, the date it announced the £845m writedown.
For its part, the government has been criticised for giving Carillion £1.6bn in rail-related contracts since the shock revelation in July.
But since Monday ministers have taken a tough stance, saying it wasn't the state's job to bail out a listed company.
Yesterday Treasury minister Liz Truss told MPs that "it would be completely wrong for a public company that got itself in this state to be bailed out by the state".