A $1bn revamp of Kansas City International Airport (KCIA) has been opened to competition after US engineer Aecom challenged the city's plan to give the scheme to local construction firm Burns & McDonnell as a public-private-partnership (PPP).
The city asked local businesses for an innovative approach to modernising its airport, which was designed in the 1960s with three terminals before baggage and passenger screening was required.
Burns & McDonnell, which designed the original one, responded with a plan for a new single-terminal airport to be paid for with private finance paid back over time by airline usage fees.
This delighted Kansas City Mayor Sly James, who said it would mean the city's "financial coffers are not at risk".
"This is the kind of innovative thinking that Kansas City should be proud of," he said on 12 May, announcing that a memorandum of understanding had been signed with Burns & McDonnell.
The plan still had to be voted on in November, but on 25 May the vice president of Aecom, Mike Handelman, interfered in the cosy deal by writing a letter to Mayor James urging the city to open the scheme to bidding, in what is known in public procurement terminology as a "Swiss challenge".
Handelman boasted about Aecom's own track record as a PPP builder of airport terminals, and said: "Replacing KCI's passenger terminal would benefit from a robust, transparent, competitive process, allowing domestic and international firms to offer best value solutions – whether PPP or other approaches – for the city, its citizens and taxpayers, airport passengers and airline partners."
He added: "Aecom stands ready to engage with the City to discuss go-forward options and ultimately, to compete for the honour of your business and partnership."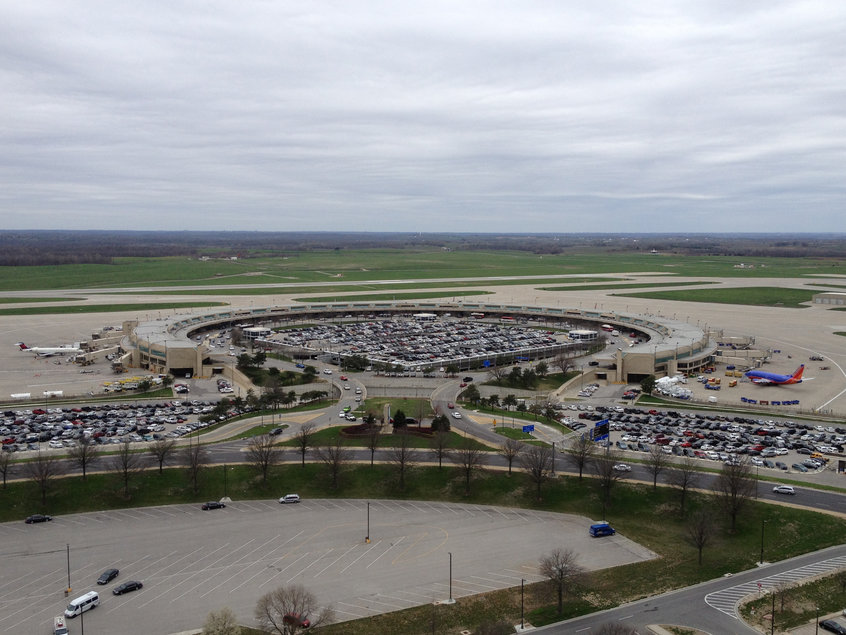 Terminal A will be demolished to make way for the new single terminal (KCIA)
It worked. On 30 May the city opened the competion, giving contractors only until 20 June to submit their bids to design and build the terminal.
It is a tight schedule that will work in Burns & McDonnell's favour, and Burns & McDonnell will still be in a dominant positionas it will have the option of matching or bettering the best of the third-party offers. Â 
Ray Kowalik, chairman and chief executive of Burns & McDonnell, said: "We welcome the city's decision to invite other proposals, because we want the very best plan for Kansas City. We're just as confident today that our innovative plan to design, build and privately finance a new one-terminal airport at KCI is a unique Kansas City solution to a Kansas City challenge and will ultimately prove to be the path chosen."
"This is a win for Kansas City," Mayor Sly James said in a statement May 30.
"Our airport is the most vital investment we make in order to share our city with the world. And now we know firms are ready to compete to make our airport as world-class as our city."
The city authorities have provided a guide to the scope of the project. This includes:
To design, build and privately finance a 750,000 sq ft terminal
Provide at least 6,500 parking spaces
Include between 35 and 42 gates
Reflect the design approved by airlines a year ago
Reflects the financing package approved by the airport's airlines
Employ local construction workers
Pay prevailing wages, meet the city's minority and female employment target and provide training
Spend 1% of the budget on the arts.
The new terminal will be built in place of the existing Terminal A, built when the airport opened in 1972.
Top image: An aerial view of the airport (KCIA)
Further Reading: