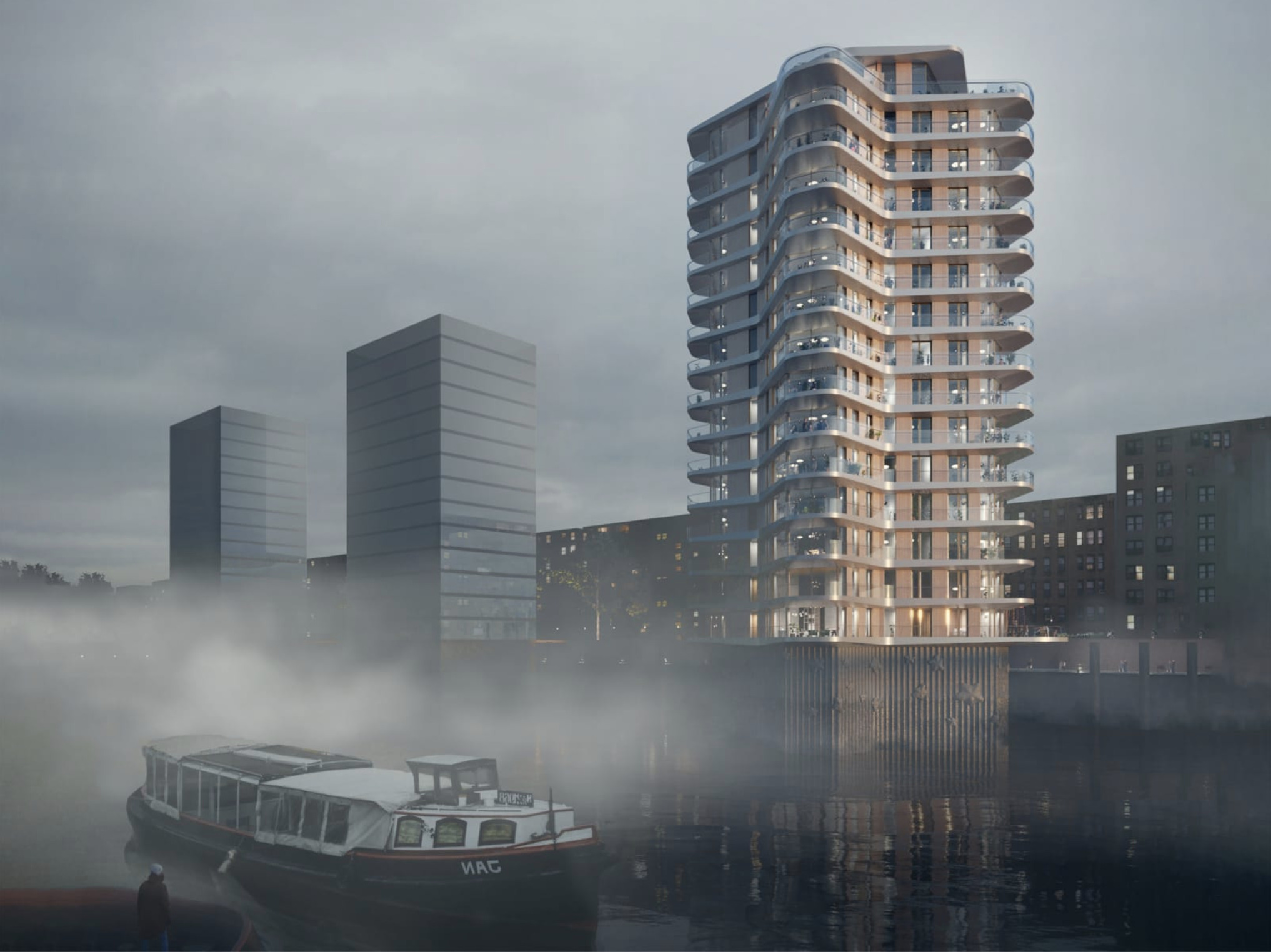 Dutch architect KCAP and Germany's K+H have won a competition to design the Wasserhäuser (Waterhouse), a sustainable residential tower on Hamburg's waterfront.
KCAP and K+H are joined by Transsolar KlimaEngineering, PML Lange and WTM Engineers for the project, which is part of the HafenCity masterplan, currently Europe's largest inner-city development.
The team beat proposals from Buchner & Bründler, Hadi Teherani Architects and Prasch Buken und Partner.
The 7,500 sq m "Seestern" Wasserhäuser will contain 62 units. It is one of three towers in the development that will be required to have the same height and footprint and similar façades.
The Seestern building is named after its starfish plan, in which each floor apart from the highest and lowest share a straight layout surrounded by a balcony zone with rounded corners.
The plinth is surrounded by an entrance deck, which can be reached by a covered bridge. Inside, a double-height entry hall leads to an indoor children's playground. The pedestal of the building is surrounded by water, and is decorated with a wave pattern with starfish reliefs.
Kees Christiaanse, KCAP's founder, said: "Within the entire urban plan, the Wasserhäuser has the only volumes to be built directly on the water – a prominently visible location. As a consequence, the individual design for each tower requires a subtle yet recognisable architectural articulation."