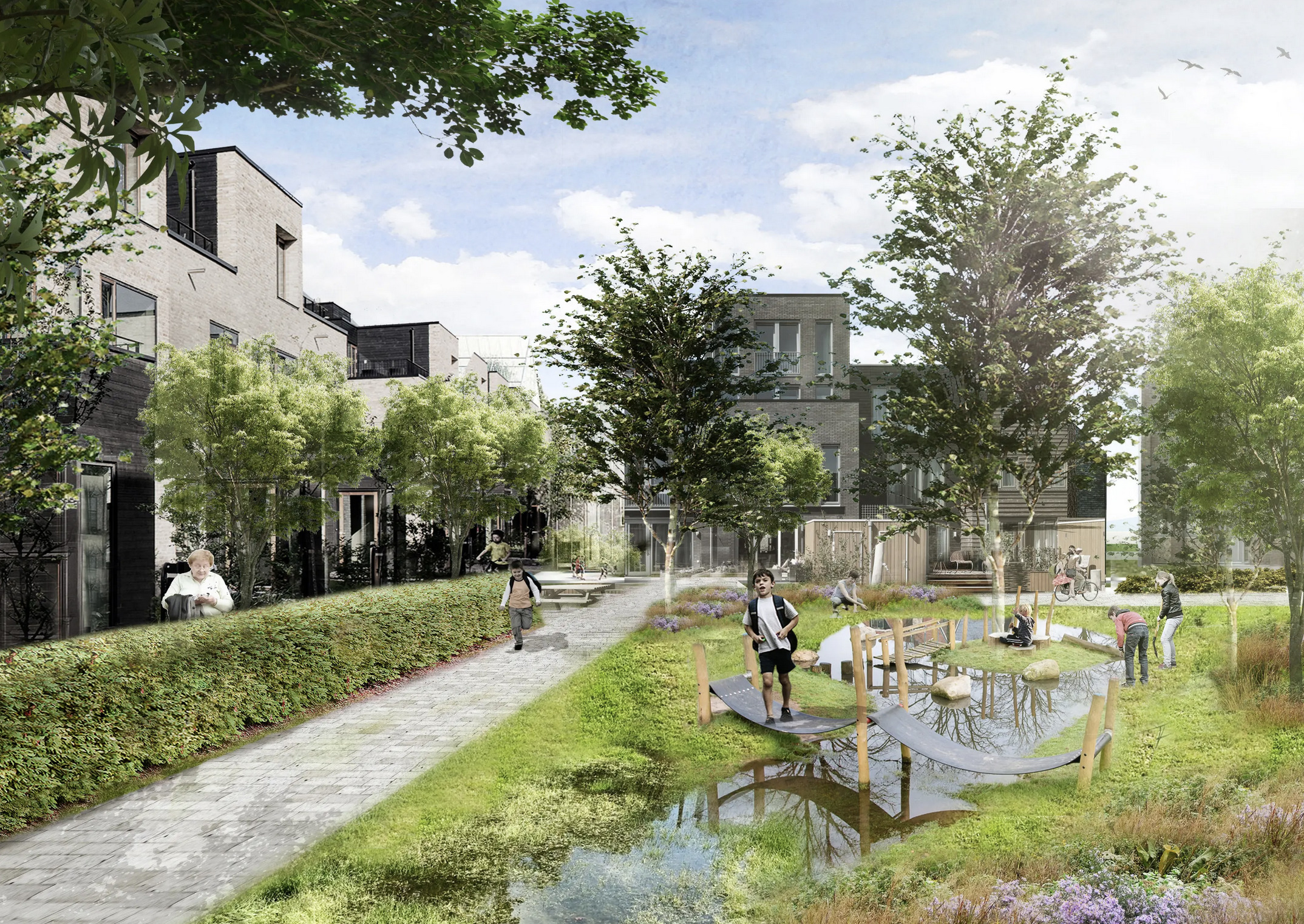 Dutch architect KCAP has been commissioned by Katwijk City Council to design a town on the former Valkenburg Naval Air Base in the west of the Netherlands with 5,600 homes able to accommodate around 13,000 people.
The new town, called "Valkenhorst", will contain owner-occupied and rented social housing, with distinct neighbourhoods fitting in with local features such as dunes, beaches and farms.
It will integrate the infrastructure of the former base, with the village centre, complete with shops and community facilities, located at the intersection between two runways.
Structures like the control tower and hangars will remain as landmarks, as will heritage farmhouses and the Katwijk church tower.
KCAP is working on a "Quality Book" with Felixx Landscape Architects & Planners that delineates the qualities of public spaces, groupings of buildings and individual structures.
Jeroen Dirckx, KCAP partner, said: "Developing a new village is a special and complex task. The design must be flexible enough to allow for changes over time, so it is best not to create a binding blueprint but a framework of main outlines instead. At the same time, we need to build more than just physical space, namely a community."
KCAP was originally assigned to develop an urban framework for the project in 2018 by the Central Government Real Estate Agency. In 2020, KCAp began working with Felixx.
Katwijk City Council approved the zoning plan for Valkenhorst on 30 June.