A 29-year-old Kenyan entrepreneur has created paving blocks out of waste plastic and sand that she claims are stronger, cheaper and more durable than concrete.
Nzambi Matee, a materials science graduate who got a scholarship to study the innovative admixture in the US, set up her slab-making workshop in her mother's back garden in Nairobi, and can produce 1,500 a day.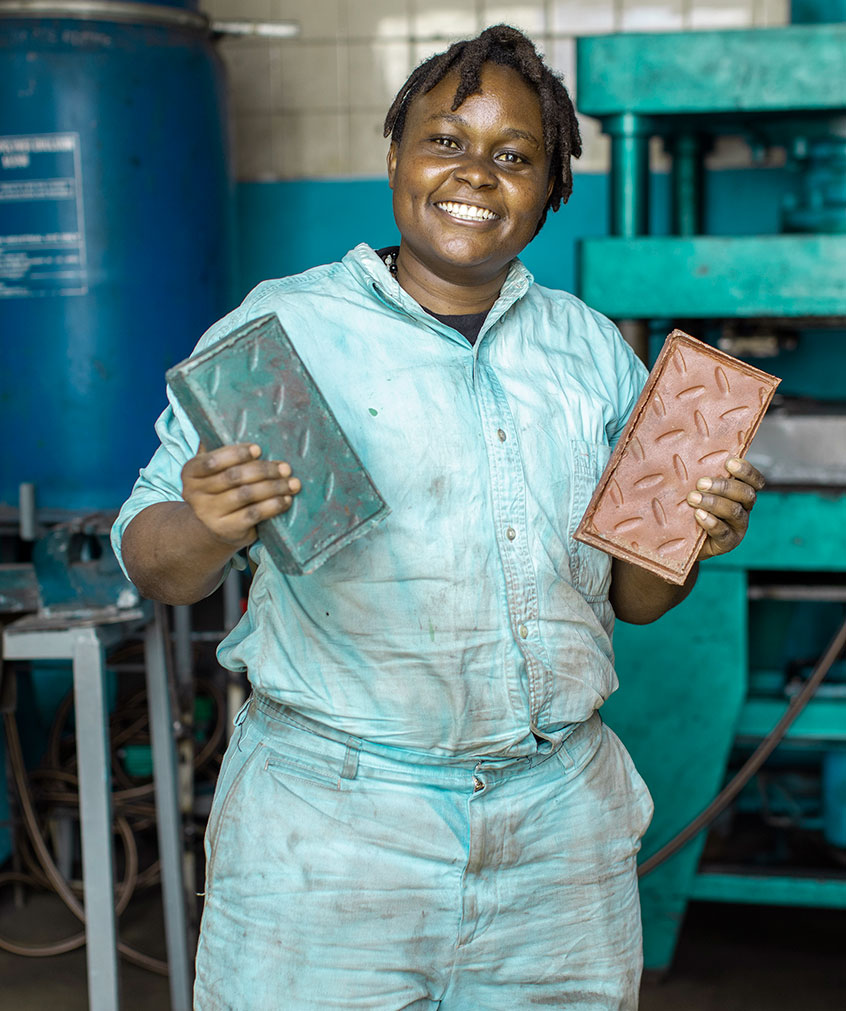 Her company, Gjenge Makers, has sold slabs to local schools and homeowners.
The UN Environment Programme's (UNEP) named her 2020's Young Champion of the Earth in Africa.
Surprisingly, the plastic slabs are up to five times heavier than concrete ones owing to the lack of air pockets, but she says they are more flexible, durable and have a higher melting point.
The plastic pavers are 30% cheaper than traditional concrete ones, come in different colours and are certified by the Kenya Bureau of Standards.
Gjenge Makers offers three types of slab: a light option for footpaths, a mid-tier paver for commercial projects and a heavy duty alternative for roads.
Matee has a material science degree and previously worked in Kenya's oil industry as an engineer,  but quit to found Gjenge Makers.
 
She obtained a scholarship to the University of Colorado Boulder to work on the ratios of sand to plastic in Gjenge Makers' bricks.
Nzambi Matee said to the UNEP: "Plastic is a material that is misused and misunderstood. The potential is enormous, but it's after life can be disastrous."
Soraya Smaoun, UNEP, said: "We must rethink how we manufacture industrial products and deal with them at the end of their useful life.
"Nzambi Matee's innovation in the construction sector highlights the economic and environmental opportunities when we move from a linear economy, where products, once used, are discarded, to a circular one, where products and materials continue in the system for as long as possible."
Images courtesy of Gjenge Makers