Developers in Kenya have begun building houses from polystyrene to offer residents better protection from the hot sub-Saharan sun.
The unusual construction technology is gaining a foothold in Kenya's fast-expanding housing sector, according to Reuters, with experts saying the approach is cool, cheap and environmentally friendly.
Panels for putting homes together are made from a light cellular plastic foam, a by-product of oil refining, which consists of mini spherical particles containing about 98% air.
The foam is sandwiched between steel wire mesh and, once the panels have been joined together, they are sprayed with cement to support and strengthen the walls.
In one new development, around 50 polystyrene houses have been built in Kajiado County, southeast of Nairobi, Reuters reports.
"Its temperature remains constant, even in extreme weather, unlike the houses I have lived in before," one of the development's residents, Justus Opiyo, told Reuters of his new house.
At another location, in Ole Kasasi, a five-storey apartment building with 20 flats is going up, according to Reuters. They are among a raft of polystyrene construction projects started in Kenya by different companies, including the Malaysian firm, Koto Corp.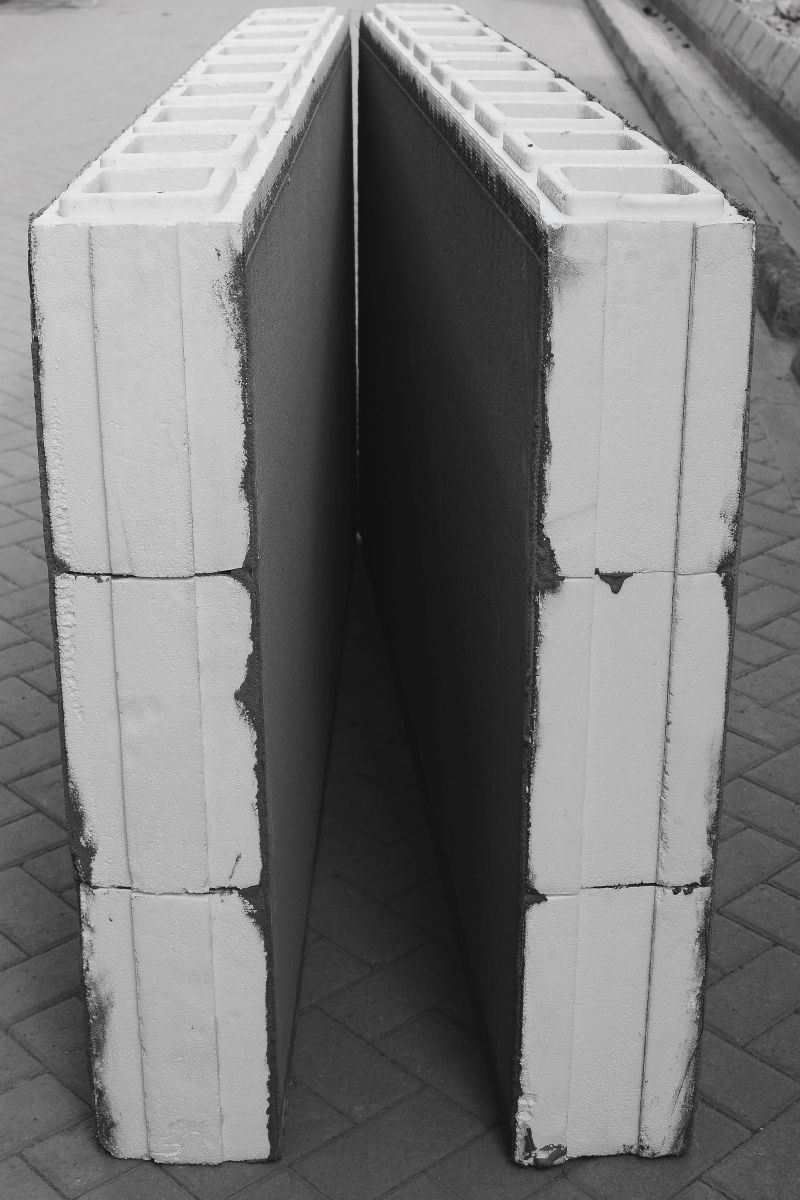 A Koto polystyrene wall panel come in sizes of 1.2m 1.8m in length, with thicknesses up to 200mm (Koto)
Because air is a poor conductor of heat, polystyrene houses can offer better insulation than homes made from timber or concrete.
Romanus Otieno, an urban planning lecturer at the University of Nairobi, told Reuters that polystyrene is ecologically friendly because it uses very little water. That, he said, outweighs the negative side of polystyrene being derived from crude oil, especially in arid regions.
Otieno said a standard two-bedroom polystyrene house costs about $6,700, while one made of bricks can cost twice as much. The difference is mainly due to lower labour costs, as polystyrene is easier to move around and put in place, he noted.
He added that polystyrene homes are also quicker to build, which could help reduce housing deficits faster.
An architect in Kenya, Dennis Muli, of Gem Archplans in Nairobi, told Reuters that the lightness of polystyrene meant less timber is needed to support the building, which could help reduce deforestation.
Muli insisted that polystyrene homes could be just as durable as concrete ones if the correct procedures are followed during construction, and urged government and non-profit organisations to advocate polystyrene use because it is cost-effective and relatively green.
However, university lecturer Otieno said the cost of polystyrene building needs to come down if it is to really take off in Kenya. Panels now cost $21 per square metre, but the price should be halved to entice more home owners and developers, he said.
Top image: A recent handover of a Koto polystyrene house in Chuka, Kenya (Koto)