Kuwait plans to choose a winning bid in the first quarter of this year from among 18 foreign companies competing to build a new airport.
The airport is expected to cost around $3.2bn and to be open by 2020.
Planners aim for it to serve as a regional hub.
The target is to get 25 million passengers passing through the new airport each year, Faisal al-Ustaith, a director at the Ministry of Public Works, told Reuters. Kuwait's current capacity is around seven million annually.
Several of the bidding companies may join together to form a consortium that gets the winning bid, he said, adding that the bidders were all foreign companies.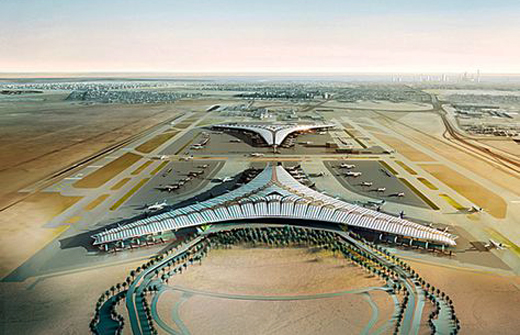 The target is to get 25 million passengers passing through the new airport each year