A Kuwaiti government minister responsible for infrastructure has resigned after being handed a two-year prison sentence for his alleged involvement in a corruption scandal.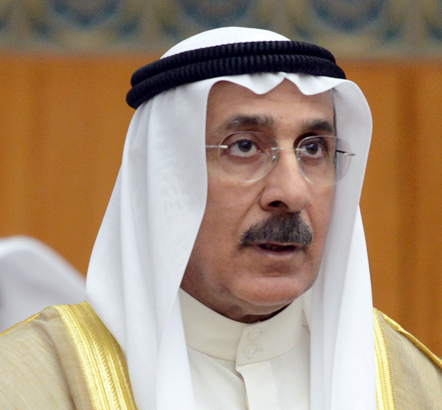 Kuwait's Minister of Public Works, Electricity and Water, Ahmad Al-Jassar (Jaber Abd AlKhaliq/KUNA)
Minister of Electricity, Water and Public Works, Ahmad Al-Jassar, resigned yesterday after a Kuwaiti lower court on Monday sentenced him and 14 former and current officials from his ministry to a two-year jail term and dismissal from service.
However, Jassar, whose lawyer said he would appeal the sentence, can have the jail term suspended by paying $3,300 (KD1,000).
The minister and his co-defendants were also each fined just over $66,000 (KD20,000), according to newspaper Kuwait Times.
The case dates back to a 2007 corruption scandal in which inadequate power generators were hastily procured to cope with an electricity shortage.
A senior ministry official at the time, Jassar was a member of a committee that sanctioned the importing of a number of power generators that were found to be faulty and secondhand.
In what became one of Kuwait's most highly publicized graft cases, it emerged that a local company was given the contract to urgently import the generators at a cost to the government of several hundred million dinars.
Jassar's lawyer yesterday appealed against the court's ruling, claiming his client's innocence.