20 May 2013
Kuwait's development plans suffered another setback this week after a fresh flare-up of political tensions.
On Tuesday Kuwaiti MPs resigned in protest over a government boycott of parliament following their requests to "grill" ministers over a $2.2bn pay-out to Dow Chemicals Company.
Investor confidence has been rising since elections in December, but political tensions flared again after MPs accused government officials of profiting from a decision to scrap a joint project with Dow and have state-owned Petrochemical Industries Company pay compensation, according to reports by Kuwait Times.
MPs sought to grill Oil Minister Hani Hussein over the payment and also Interior Minister Sheikh Ahmad Al-Hamoud Al-Sabah, a member of the ruling family, over allegations of disregarding constitutional rules.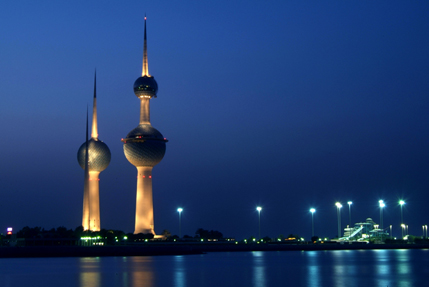 (Credit: Kuwait Tourism)
"Grilling" is one of the only ways elected members of Kuwait's National Assembly can influence the cabinet, which is largely appointed by Kuwait's ruler, the Emir.
The National Assembly Speaker Ali Al-Rashed has said the government will not ask for the withdrawal of the two call-ins after discussing the latest political standoff with Prime Minister HH Sheikh Jaber Al-Mubarak Al-Sabah on Wednesday.
Kuwait, a major oil producer, has suffered from a long-running power struggle between the parliamentarians and the government with five elections held in the last six years.
Click here for the Kuwait Times article.