LafargeHolcim, the world's largest cement maker, has been awarded a sea defence contract in the Netherlands worth €550m.
It will build a 700,000 sq m section of the 32km-long Afsluitdijk dam, described by the firm as "one of the Netherlands' key sea defence infrastructure projects".
Marcel Cobuz, LafargeHolcim Europe's head, said: "We are very proud to be a partner in this landmark project that underlines our world-class capabilities in supporting challenging infrastructure projects."
The company claims that its design is 40% more stable than the previous columns used at Afsluitdijk.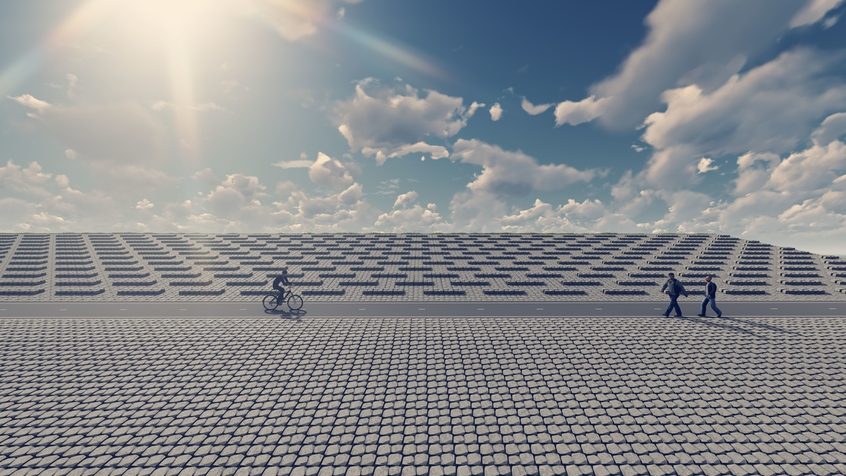 Afsluitdijk was completed in 1932 to protect the Netherlands against flooding from the Wadden Sea. The expansion will allow protection against rising sea water levels and once-in-10,000-year storms.
The project is led by the Levvel consortium, which is made up of containing BAM, Van Oord and Rebel.
Construction work on the Afsluitdijk redevelopment began at the end of 2018, and is due to be completed in 2023.
Images courtesy of LafargeHolcim