Mumbai-based contractor Larsen & Toubro (L&T) has won a $488m contract to design and build the world's tallest statue in Gujarat, western India. 
The bronze-clad Statue of Unity will be a 182m-high representation of Vallabhbhai Jhaverbhai Patel, one of the founding fathers of the Republic of India. It will be built on Sadhu-Bet Island, in the Narmada district of his home state of Gujarat. Including its plinth, the structure will be 240m tall, or more than double the height of the 93m Statue of Liberty. 
The statue will contain an elevator to allow visitors to ascend to the level of the head, where there will be a viewing platform able to accommodate 200 people at a time.   
As well as designing and erecting the statue, the company will construct an exhibition centre at its base, as well as a memorial garden, a bridge to connect Sadhu Island with the mainland and a 5km-long road. There will also be an administrative complex, a hotel and conference centre and an underwater aquarium.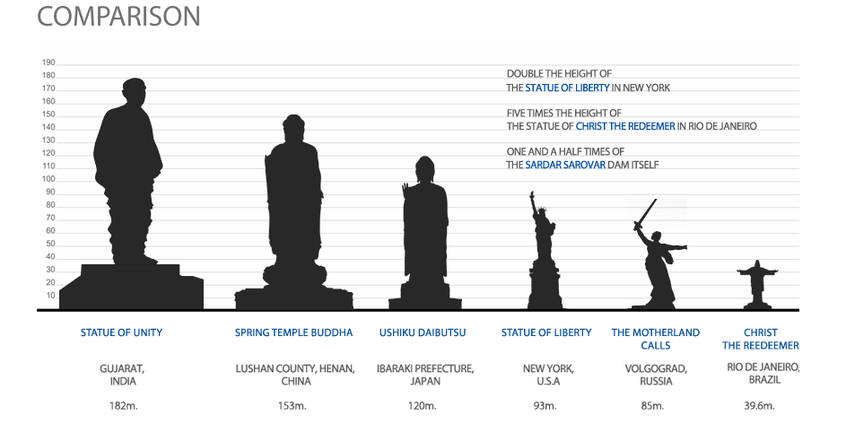 A height comparison of the world's tallest statues (http://www.statueofunity.in/)
SN Subrahmanyan, a director of L&T, said: "Purely in engineering and construction perspective, the 'Statue of Unity' poses some unique challenges, and we possess the requisite credentials to construct it. 
"This order is a matter of great pride for us at L&T as it re-affirms the confidence that people have in us to build complex structures."Â 
L&T won the contract with the lowest bid. The statue is due to be completed in 2018.