New York governor Andrew Cuomo has announced a $13bn investment in New York's JFK Airport, adding two terminals, increasing its space by 372,000 sq m and boosting capacity by 15 million passengers a year.
Some 90% of the money for the expansion will come from the private sector.
About $7bn will be spent on a terminal on the airport's south side. This will be developed by Terminal One Group, a consortium of Lufthansa, Air France, Japan Airlines and Korean Air Lines. The development will replace JFK's 20-year-old Terminal 1, the 56-year-old Terminal 2 and the vacant lot where Terminal 3 once stood.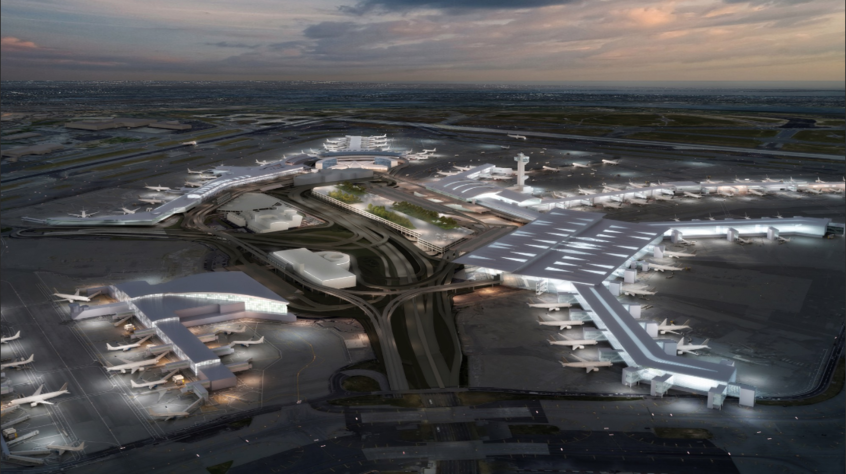 The second terminal will be a $3bn facility on the airport's north side, which will be developed by airline JetBlue. JetBlue plans to demolish the 48-year-old Terminal 7 and combine it with the vacant lot that housed Terminal 6 before it was demolished in 2011.
Governor Cuomo's office said the passenger facilities would "feature significantly larger waiting areas with high ceilings, natural light and modern architecture coupled with interior green space".
Cuomo added: "While leaders in Washington talk about investing in infrastructure, we're actually doing it at historic levels, and the transformation of JFK Airport into a 21st-century transportation hub will ensure New York remains the nation's front door to the world."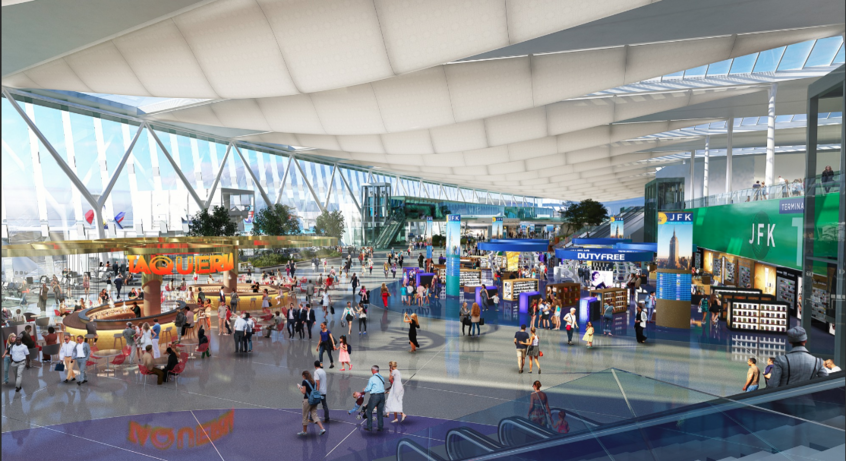 Last year, Mott MacDonald and Grimshaw Architects were chosen to masterplan the redevelopment.
As well as the two UK firms, the team comprises TranSolutions, Harris Miller Miller & Hanson, VJ Associates, ACB Architects, EnTech Engineering, Naik Consulting, Reichman Frankle and Holmes Keogh.
Construction on the project will begin in 2020, with a partial opening in 2023, and complete opening due in 2025.
Images courtesy of the New York Governor's Office