Daimler Trucks North America has unveiled the "Freightliner Inspiration Truck", the world's first autonomous semi-trailer truck, which has been licensed to operate on public highways in the state of Nevada. 
The hauler has a driver, but they are able to hand over control to a computer, providing the required traffic and environmental conditions are met. Daimler calls the self-driving mode the "Highway Pilot" system.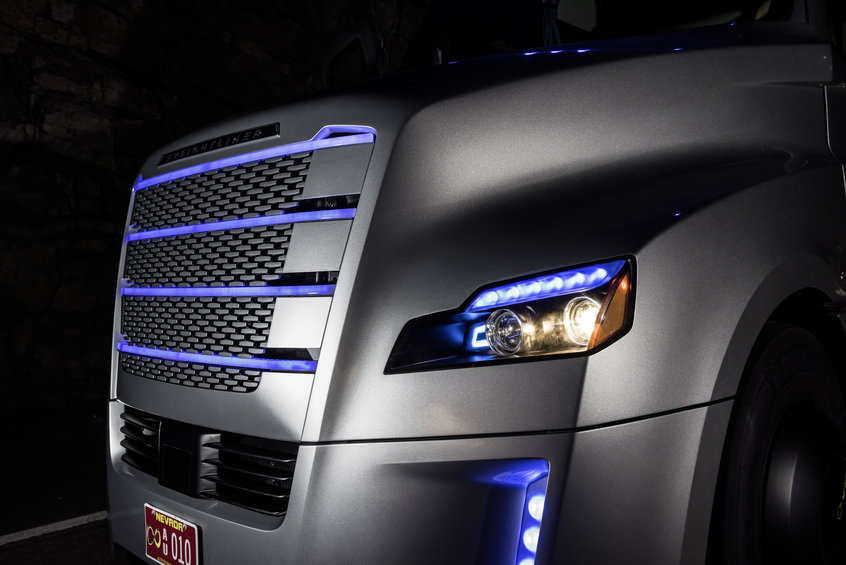 The pilot uses a complex stereo camera and radar systems to keep the truck in its lane, regulate its speed and steer. The system does not initiate autonomous passing manoeuvres, nor will it leave the highway or change lanes. The driver can deactivate the pilot manually and is able to override the system at any time. 
Daimler adapted the Highway Pilot from the Active Cruise Control-plus system on its Mercedes-Benz Actros truck, and it has so far covered more than 10,000 miles on a test circuit in Germany.
The company said its research into drivers' brain activity showed that drowsiness decreased by about 25% when the truck was operated in autonomous mode.
Other advantages are that the computer uses less diesel than a human driver. According to a study conducted by consultant Frost & Sullivan, an autonomously driven heavy-duty truck can achieve fuel savings of up to 7%. 
The truck is currently a concept vehicle, but it is representative of a developing tend towards driverless vehicles.
Last year, researchers in Michigan built a test city to determine how driverless vehicles behave in a urban environment.
Images via DTNA