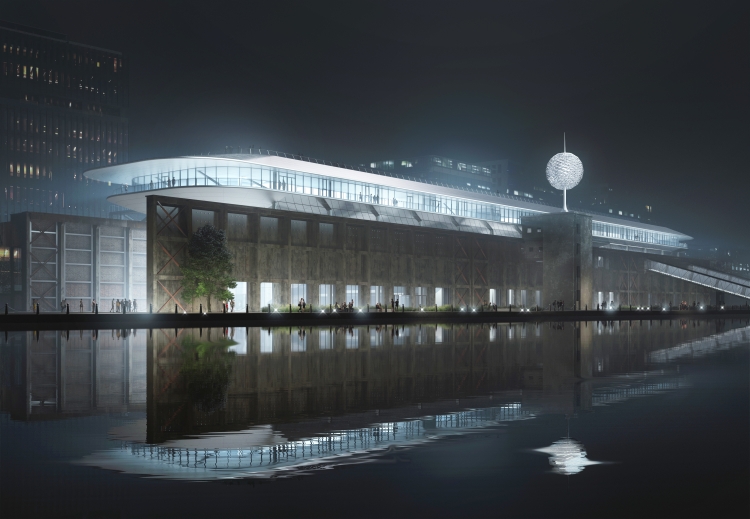 Beijing-based architect MAD has revealed its plans to transform a cement factory warehouse in Shanghai into a waterside "ark".
The Shanghai Zhangjiang factory, which closed in 2013, will be turned into a public amenity complete with public areas, waterfront plaza, creative space and offices.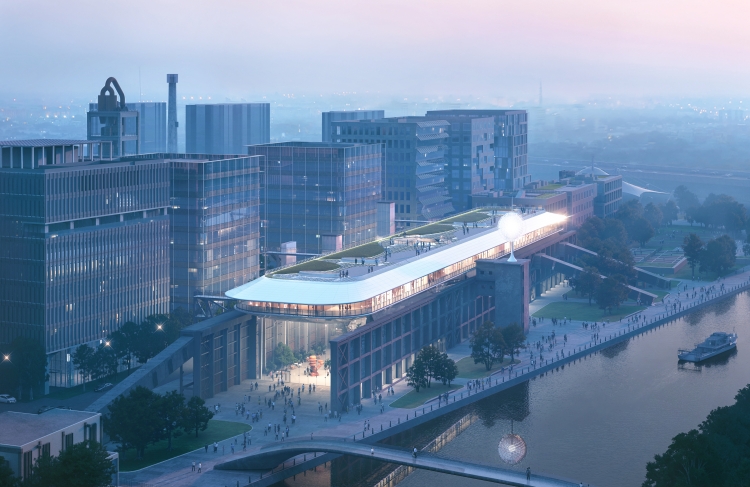 The concrete façade will be contrasted by the smoothness of a metal roof, which is designed to look like a "floating" volume. The effect will be achieved by adding columns, floor trusses, spanning trusses and large beams.
When entering the building, visitors will be greeted with the metal roof, which resembles an ark, and contains a public rooftop area.
The west wall will be removed and replaced by a suspended glass curtain wall, creating public space and making the interior visible from the outside.
Ma Yansong, MAD Architects' founding partner, said: "Industrial heritage is preserved and utilised not only because of the historical memories it carries, but more importantly because it gives the future a sense of history.
"So, we don't need to celebrate and consolidate industrial aesthetics here, but rather focus on the spirit of the contemporary and the future."
The project is due to be completed in 2026.