China's Mad Architects has unveiled its design of the "Cloud Centre" in the port city of Qinhuangdao in northeast China.
The building will be a multipurpose public space for the Aranya, a seaside arts and culture community, complete with conference room, theatre, exhibition space.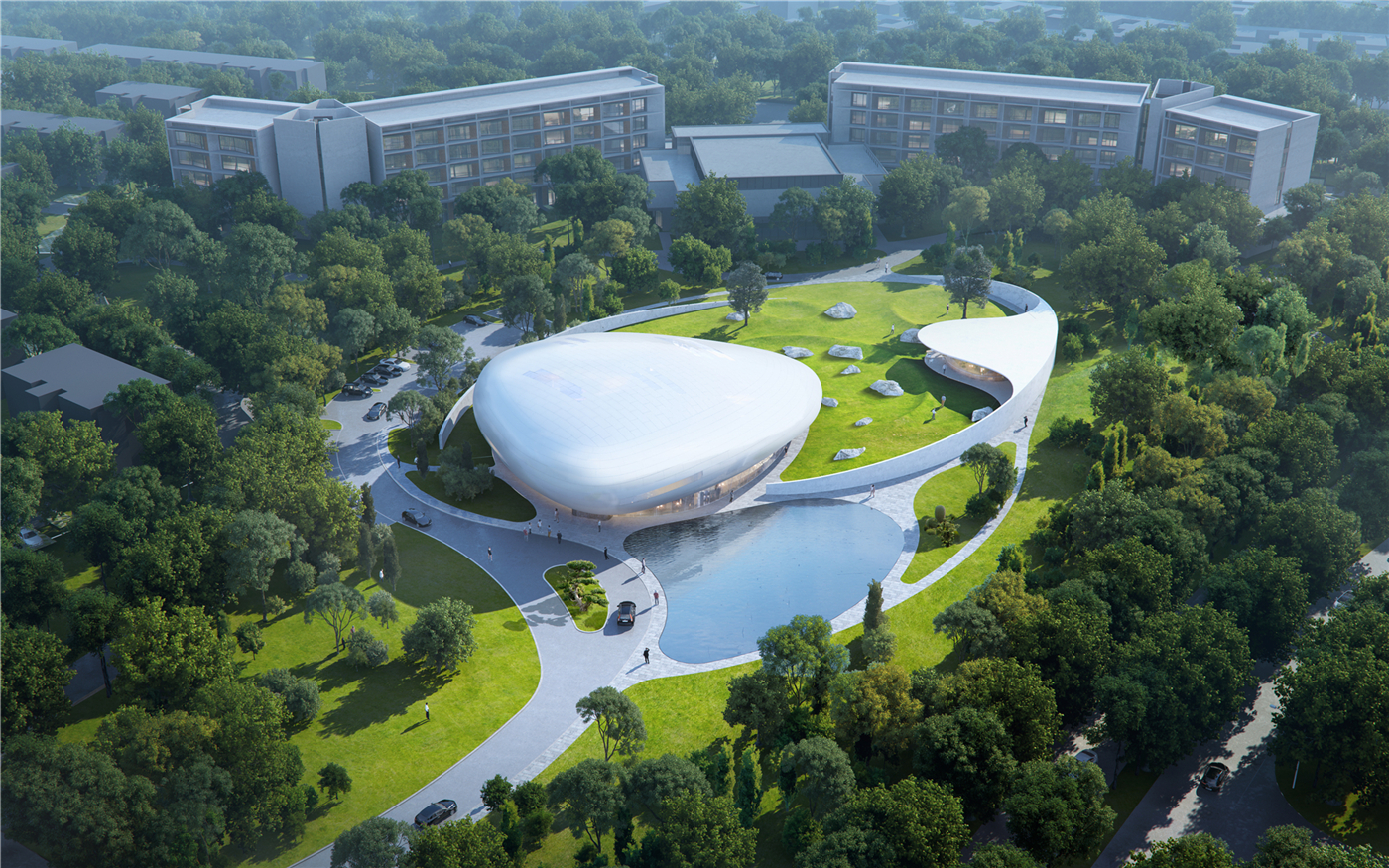 It is formed from a series of structural overhangs, the largest reaching 30m in length, creating the effect of a solid white mass that appears to float over a glazed ground floor. The cloud is balanced and suspended from the building's central core, which provides support for the entire structure.
A low circular wall will surround the building's exterior, which is echoed by a series of white rocks and undulating greenery within the garden. A pool, located at the building's entrance, is there to "blur the boundaries between architecture and nature, and interior and exterior", according to Mad.
The design is reminiscent of Mad's Shenzhen Bay Culture Park, a 51,000 sq m development combining green space with a Creative Design Hall, exhibition pavilions, a theatre and a museum.
Construction on the Cloud Centre has begun and it is due to open in 2022.
Images courtesy of Mad Architects