Beijing-based MAD Architects has won a design competition for the Yiwu Grand Theatre located on the south bank of the Dongyang River in China's eastern Zhejiang province.
The theatre will contain three venues, a grand theatre with 1,600 seats, a 1,200-capacity medium theatre and an international conference centre that can hold 2,000.
MAD said its design made the complex appear as a "boat, floating on the river", complete with layered glass sails inspired by Chinese junks. It added that the glass has the Jiangnan-style texture of "thin, silky fabric", which makes the building appear as if it is "blowing in the wind", and which acts as a protective canopy.
The semi-transparent glass curtain also acts as a shading system and has a "solar greenhouse effect" in the winter.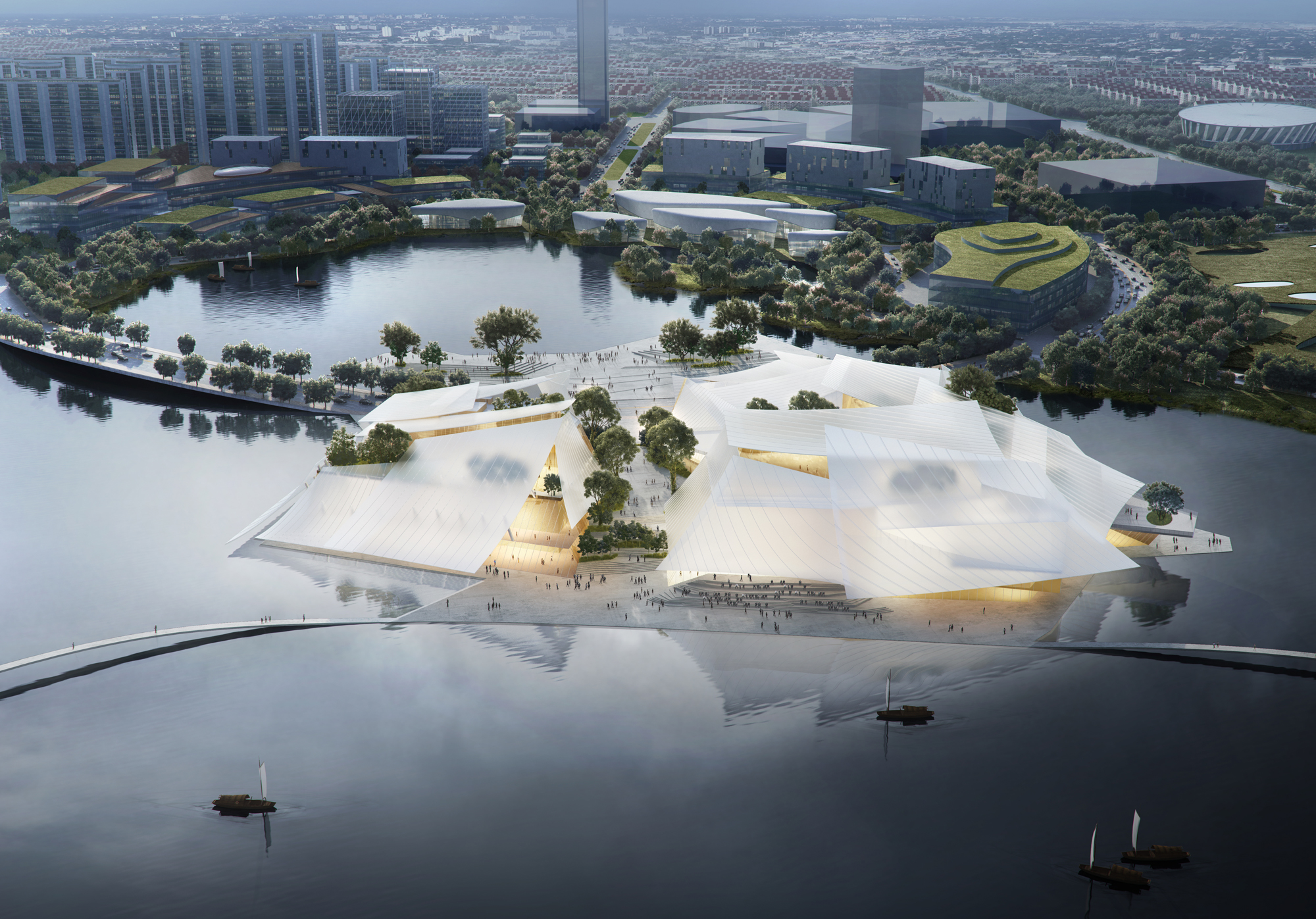 Vehicles will be able to enter the theatre from the south shore and pedestrians can walk into the development via a tree-lined foot bridge from the north.
Construction is due to begin in 2020.
Images courtesy of MAD Architects