China's Mad Architects has unveiled its design for the 180,000 sq m Jiaxing Civic Centre, which will contain three venues: a science and technology museum, a women and children's activity centre, and a youth activity centre.
The three developments are based around a 6,000 sq m circular lawn and are linked by a shared circular roof that has the appearance of a tarpaulin floating in the wind.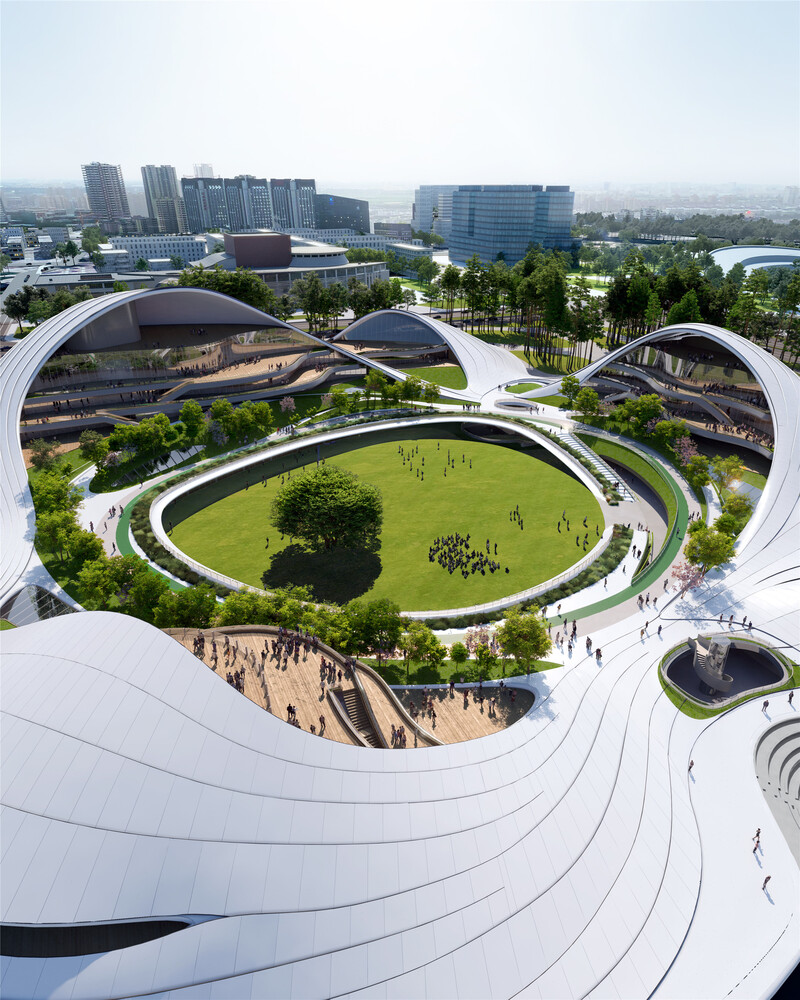 The project's organic forms are, Mad says, inspired by the ancient canal towns that line the southern bank of the Yangtze River.
The civic centre is located in a park adjacent to the Jiaxing's South Lake, and is clad in locally produced white ceramic panels, referencing traditional barrel tile roofs.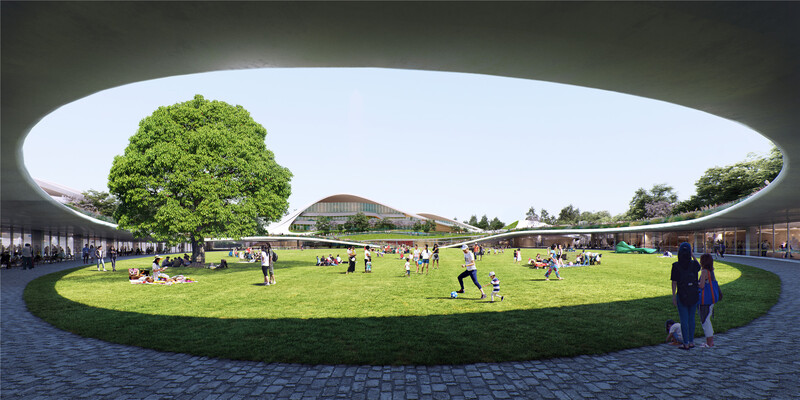 The project also contains an amphitheater, a sunken plaza and a 350m-long landscaped corridor and running path.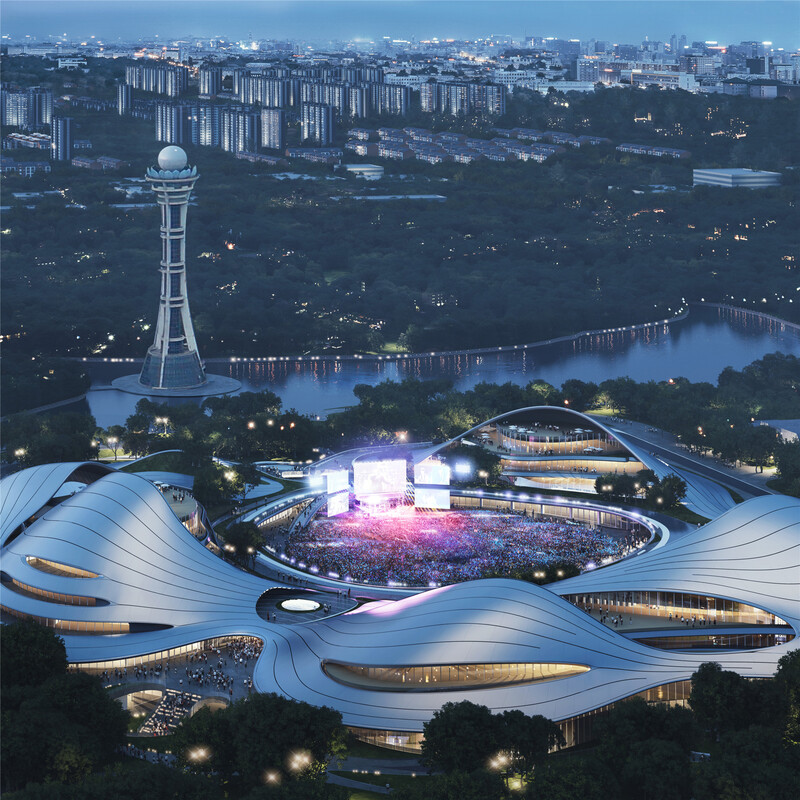 Ma Yansong, Mad Architects' founder, said: "A civic centre, first and foremost, must be a place that attracts people; a place where children, youth, seniors and families are willing to come together on a daily and weekly basis. We have created an undulating ring to serve as a garden-like living room for the city: an embrace."
Jiaxing Civic Center is due to be completed by the end of 2023.
Mad Architects recently won a competition to design a "Train Station in the forest" in Jiaxing.
Images courtesy of Mad Architects