Beijing's MAD Architects has teamed with Hyperloop Transportation Technologies (HyperloopTT) to design supporting infrastructure for the futuristic transport system.
HyperloopTT commissioned MAD to create a pylon to act as a structural support for the system's vacuum tubes that could be used in environments such as a city, farmland and desert.
The tunnels would be elevated 7m above ground and covered with flexible solar modules that would help to power the hyperloop and its LED information boards. Bladeless wind turbine forests would also be installed alongside the hyperloop line.
At the base of MAD's single-mould glass structures would be soil boxes to enable urban farming.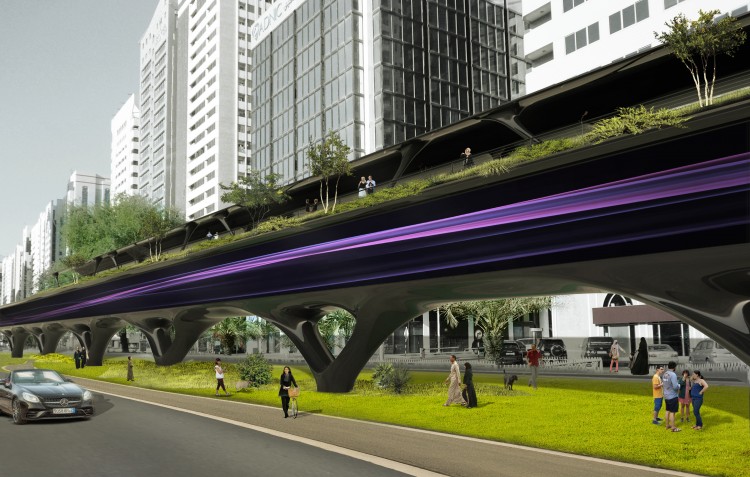 MAD notes that HyperloopTT is planning to hold trials with full-scale passenger capsules in 2020.
Images courtesy of MAD Architects