A 560,000 sq m "city-scale urban project" designed by China's MAD Architects has entered the third and final phase of construction in Nanjing, capital of China's eastern Jiangsu province.
The designer says the Zendai Himalayas Centre aims to embody the "ethos of spiritual harmony between nature and humanity" and balance Nanjing's past with its high-tech future.
The site contains six lots, two of which are linked by a vertical city plaza, commercial space, a vertical park, a hotel, office and residential blocks.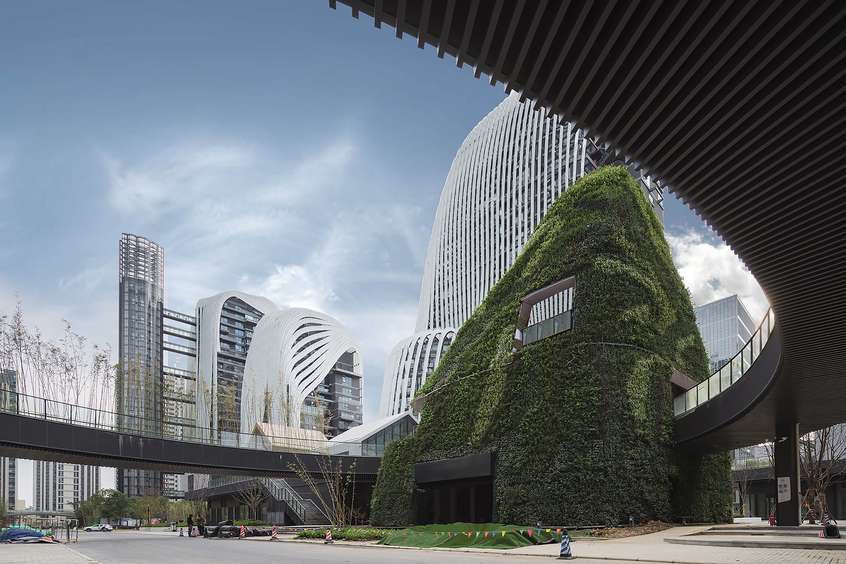 Low-rise buildings at the centre of the development are connected by footbridges, public gardens and social spaces, and elevated pathways weave through the commercial areas.
The project mimics the site's surrounding mountains and meandering rivers and contains artificial hills and water features such as ponds, waterfalls, brooks and pools, which function as reservoirs to collect and recycle rainwater for irrigation.
Originally due to be completed in 2017, the project is now expected to be finished in 2020.
Images courtesy of MAD Architects