A snowflake-inspired design for the third terminal of Harbin Taiping International Airport in China's northeastern Heilongjiang province has been unveiled by Ma Yansong's MAD Architects.
MAD Architects' design echoes the characteristics of Harbin's geography and climate, such as the surrounding northern plains and the region's snow and ice. The firm says the design "creates an architectural poetry that settles into its locale, while simultaneously expressing itself as a surreal, interstellar space of future air travel".
The 3,300ha terminal will contain departure gates in each of its five fingers, as well as ancillary airport facilities, such as ground transportation hubs, hotel, retail, and parking lots, that will serve the rest of the airport.
A ground transportation centre will bring together high-speed rail, municipal subway lines, airport buses and other urban transport modes.
Harbin Taiping airport is located at the core of northeast Asia's hinterland and is one of the largest transport hubs in the region, serving 6 million passengers each year.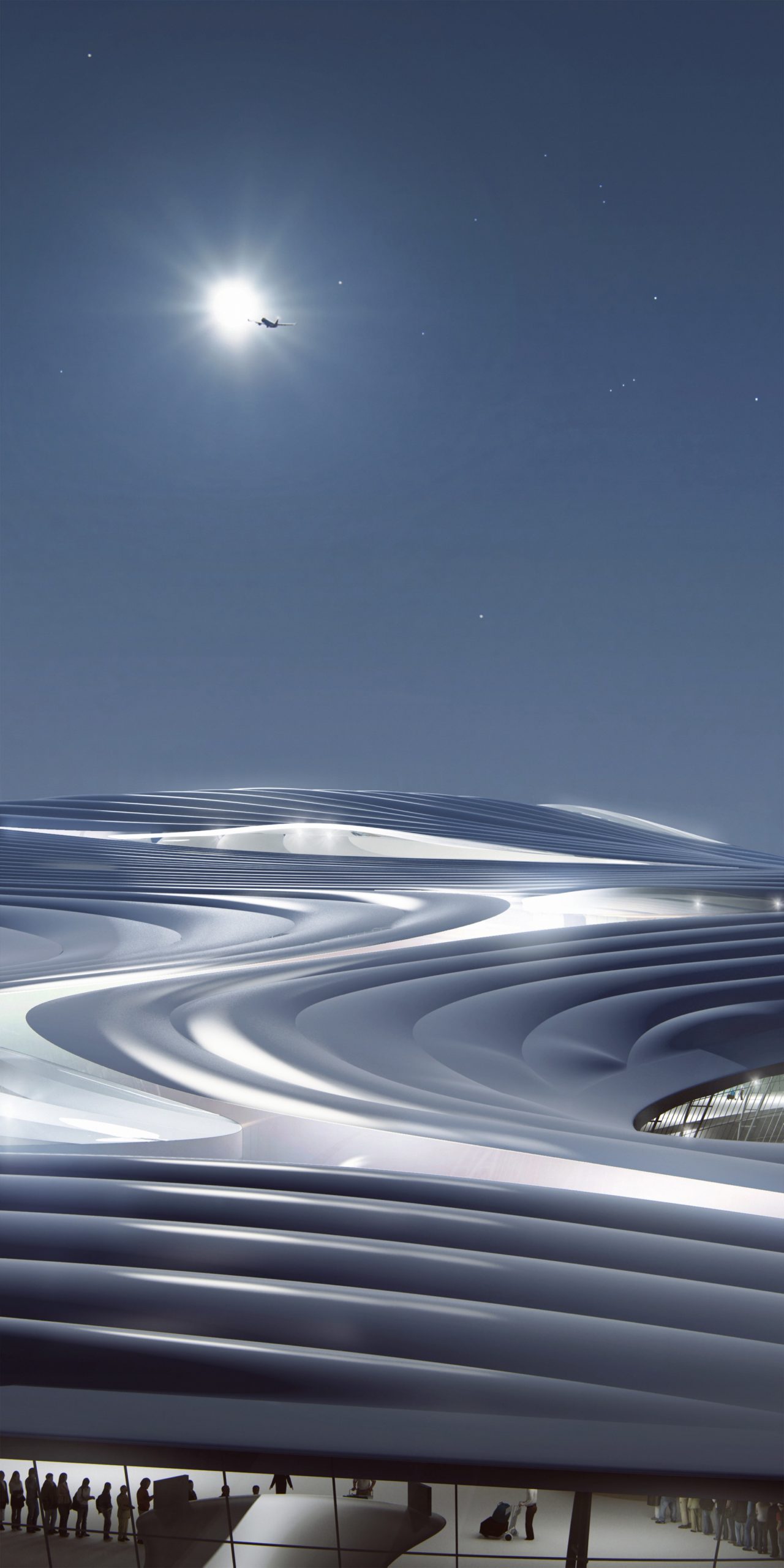 MAD says by 2030 Harbin Taiping International Airport will cater to 43m passengers and 320,000 outgoing flights a year.
Images courtesy of MAD Architects