A memorandum of understanding was signed yesterday (pictured) between Chinese contractor Sinohydro and the Haitian government that opens the way to the construction of a $240m hydroelectric power station, which will be largely finance by Chinese money.  
Evans Paul, the prime minister of Haiti, commented on the government's website: "We have been trying to build this dam for the past 39 years. Now the Artibonite 4C will have a big impact on the regional economy and its productivity."Â 
The government estimates that the dam will create 7,500 jobs, irrigate 3,500ha of land and boost agricultural production by at least  $10m a year. 
The Artibonite 4C dam will add 32MW to the country's installed capacity of about 270MW. It is estimated that the project could provide electricity for as many as a million people in 200,000 households. 
Currently the Haitian electricity system, which reaches about 12% of the island's population, is mostly provided by ageing infrastructure that is inefficient and expensive to maintain.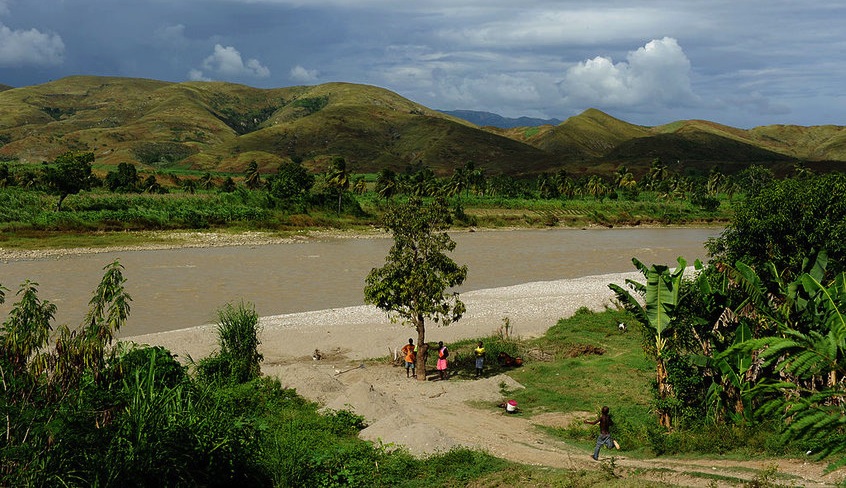 Haiti's Artibonite river, which offers the prospect of renewable electricity for 200,00 homes (Wikimedia Commons)
The early work on the dam was financed by grants of $1.5m from the Inter-American Development Bank and $2.5m from the government of Brazil. A feasibility study was carried out by the Brazilian army, and the government pledged $40m towards the final cost. 
However, the Ministry of Public Works then struggled to find funding for the project from aid donors or development funders, until the Chinese stepped in with an offer to provide the money to build the scheme.  
Construction is expected to take between 36 and 42 months. One problem facing the project is a cholera epidemic that has followed the course of the Artibonite River.  
The disease, which is thought to have been introduced by a Nepalese soldier in a UN peacekeeping unit, has affected 720,000 Haitians and killed almost 9,000. The UN has estimated that eradicating the disease will take 10 years and cost $2.2bn.