Malaysia's plan to stimulate economic activity on its east coast with a high-speed rail link with Thailand is to continue despite the election of Mahathir Mohamad and the cancellation of the high-speed line between Kuala Lumpur and Singapore.
Lim Guan Eng, the new finance minister, said the $13.8bn east coast scheme would proceed because that would be cheaper than cancelling – and at the end of it, Malaysia would have the railway.
"Twenty billion ringgit ($5bn) has already been paid out," he said. "Even if you cancel it, how does it help the country? Why that kind of money had been paid out can only be answered by the previous government," Lim said, referring to the Najib Razak regime.
China Communications Construction (CCCC) began work on the line last year after winning a no-bid tender. China's Export-Import Bank of China will provide 85% of the financing through a 20-year soft loan at an annual interest rate of 3.25%.
The news will also be welcomed by Aecom. The US engineer was hired by CCCC to oversee work on all the stations, viaducts, tunnels and depots on the project.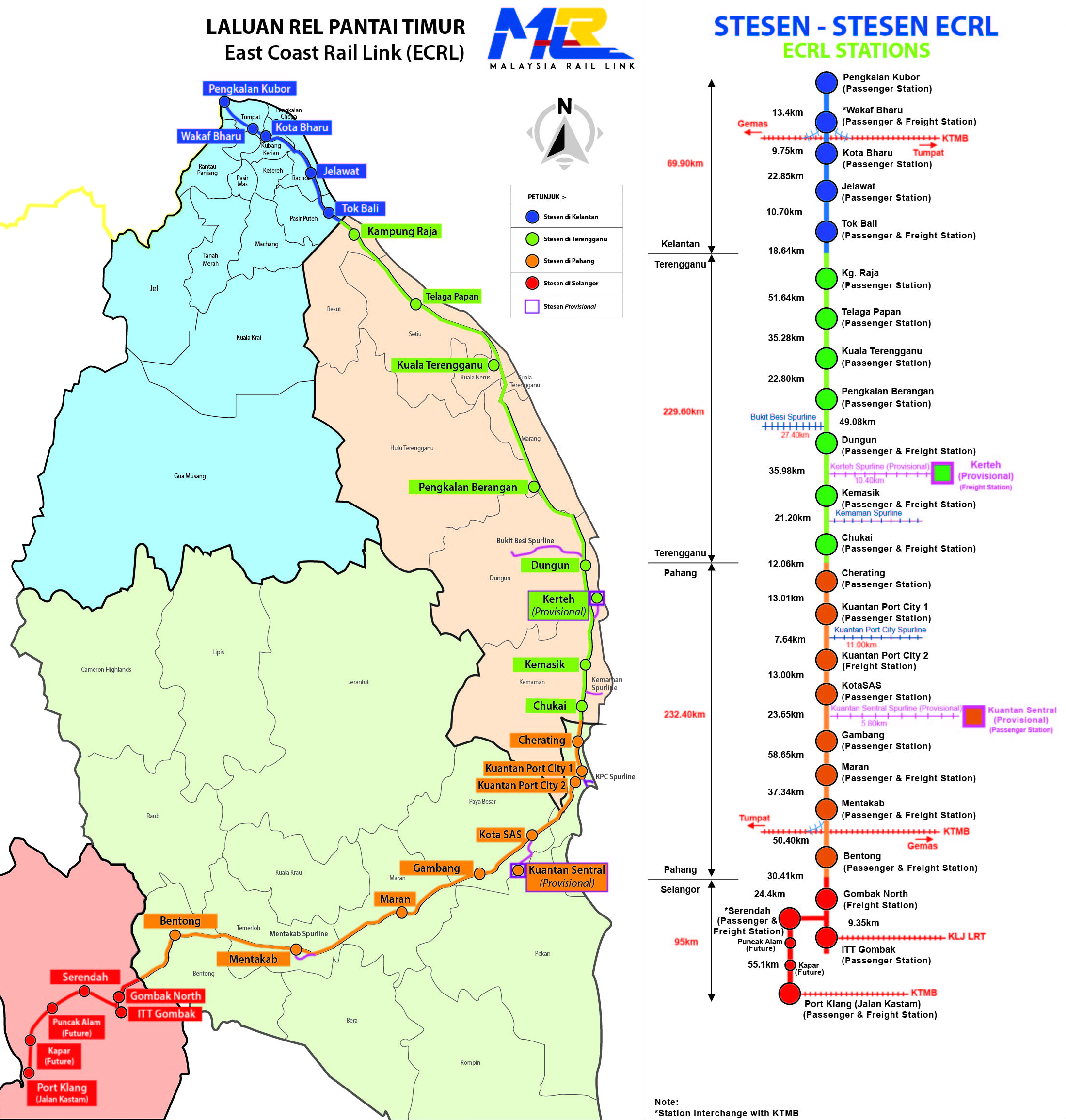 The layout of the new rail link (ECRL)
The line will run for 688km from Port Klang, in the southeast of the Malaysian peninsula, via Kuala Lumpur to the town of Pengkalan Kubor on the northeastern border with Thailand.
Elected on 9 May, Mahathir Mohamad's campaign tapped into public unease in Malaysia over the country's debts to China and the perception that projects favoured Chinese firms and workers.
Malaysia has already secured around $34bn of loans for infrastructure projects under China's Belt and Road initiative.
Image: The Chinese-made Zhuzhou CJ6 is likely to be used on the ECRL (Creative Commons)
Further reading