17 May 2013
The Malaysian conglomerate MMC Corp Bhd has claimed more than $53 million in compensation from the Saudi Arabian government over last month's termination of its $30-billion contract to develop Jazan Economic City.
To help it press its claim, the company has called on Malaysia's high commissioner to Saudi Arabia.
MMC said the sum reflects work done on the Jazan property since 2008 and the extra value it added.
MMC group managing director Datuk Hasni Harun told reporters after an AGM in Kuala Lumpur on 13 May that its contract as master developer was terminated because MMC and its JV partner, the Saudi Binladin Group, could not in the end fund the mammoth project, according to Malaysian newspaper The Sun Daily.
Datuk Harun said they had considered an initial public offering (IPO) to raise the huge amount needed, but that "the circumstances did not allow us to IPO the company because of the economic downturn."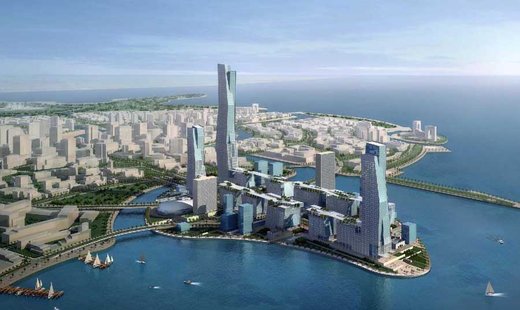 (Credit: Jazan Economic City)
He admitted that the Saudi experience was "a lesson" and said: "we will make sure we do not repeat the same mistake going forward."
But he also expressed optimism that its claim would be honoured.
"As you know Saudi, in terms of its economy, is very strong and we think they will fairly compensate us," he said.
Background
The Saudi Arabian General Investment Authority awarded the project to the joint venture of MMC and the Binladin group in November 2006, and it was 30% complete as of September 2010, according to news reports at the time, Reuters reports.
Located 725km south of Jeddah on the Red Sea coast, the 30-year project is intended to comprise industrial and non-industrial zones on a site measuring approximately 117 sq km.