Canadian entrepreneur Robert Bezeau has built a "castle" made from plastic bottles on the island of Bocas Del Toro off the Caribbean coast of Panama. 
Made from 40,000 reclaimed bottles, the plastic fortress is four storeys high, 14m tall and contains four guest rooms on the first two floors, a "feasting" area on the third, and a viewing platform on the top.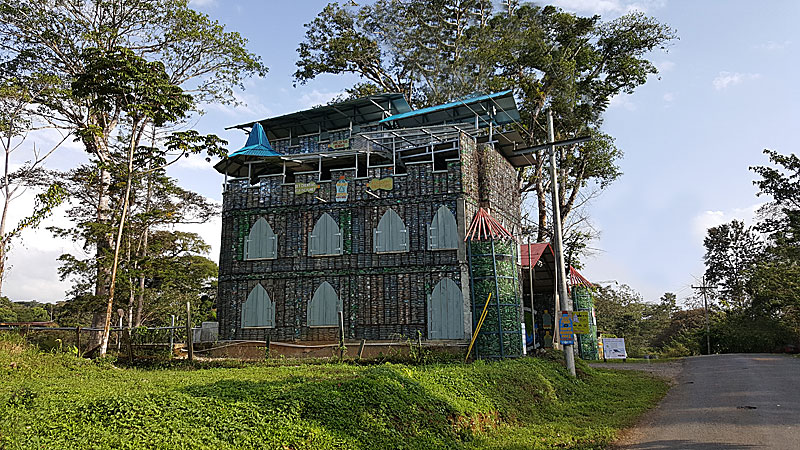 Construction started in July 2016 and was completed by Bezeau and his friends in April 2018.
Dubbed "Plastic King Robert" on his website, Bezeau moved to Panama from Montreal in 2009. He hopes the project will raise awareness of the need for plastic recycling. To this end, he has adopted the slogan: "Drink it and build with it".
Not content with being the ruler of a plastic castle, King Robert has set his sights on a plastic village made from the million-or-so bottles he has collected over the past year and a half. The goal of this project is to train teams that will go to developing countries to teach them how to build with plastic bottles.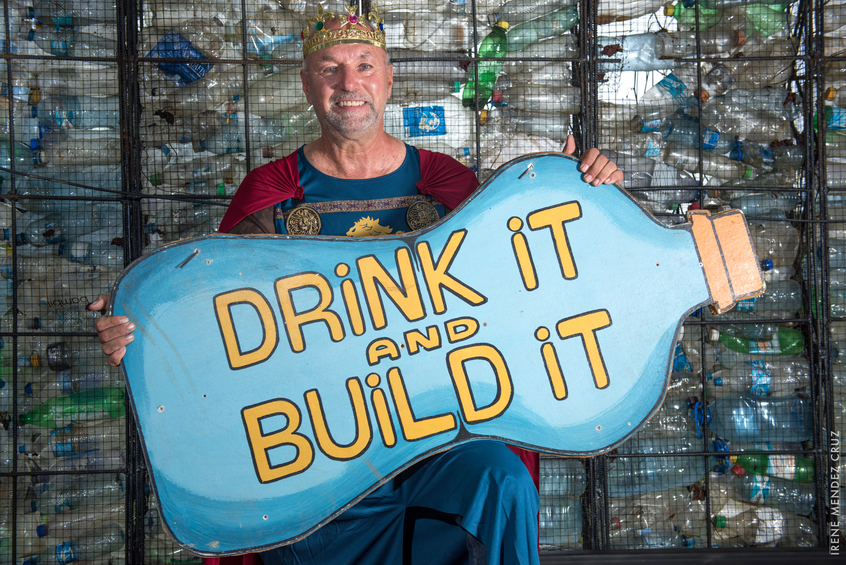 All hail the Plastic King (Image courtesy of Irene Mendez Cruz)
Bezeau also wants to raise money to buy equipment that can make bottles into fibres that can be added to concrete.
He adds that bottles can be used in many different ways, from insulating homes to lining septic tanks.  
More information on the project is available here.
Images courtesy of Plastic Bottle Village