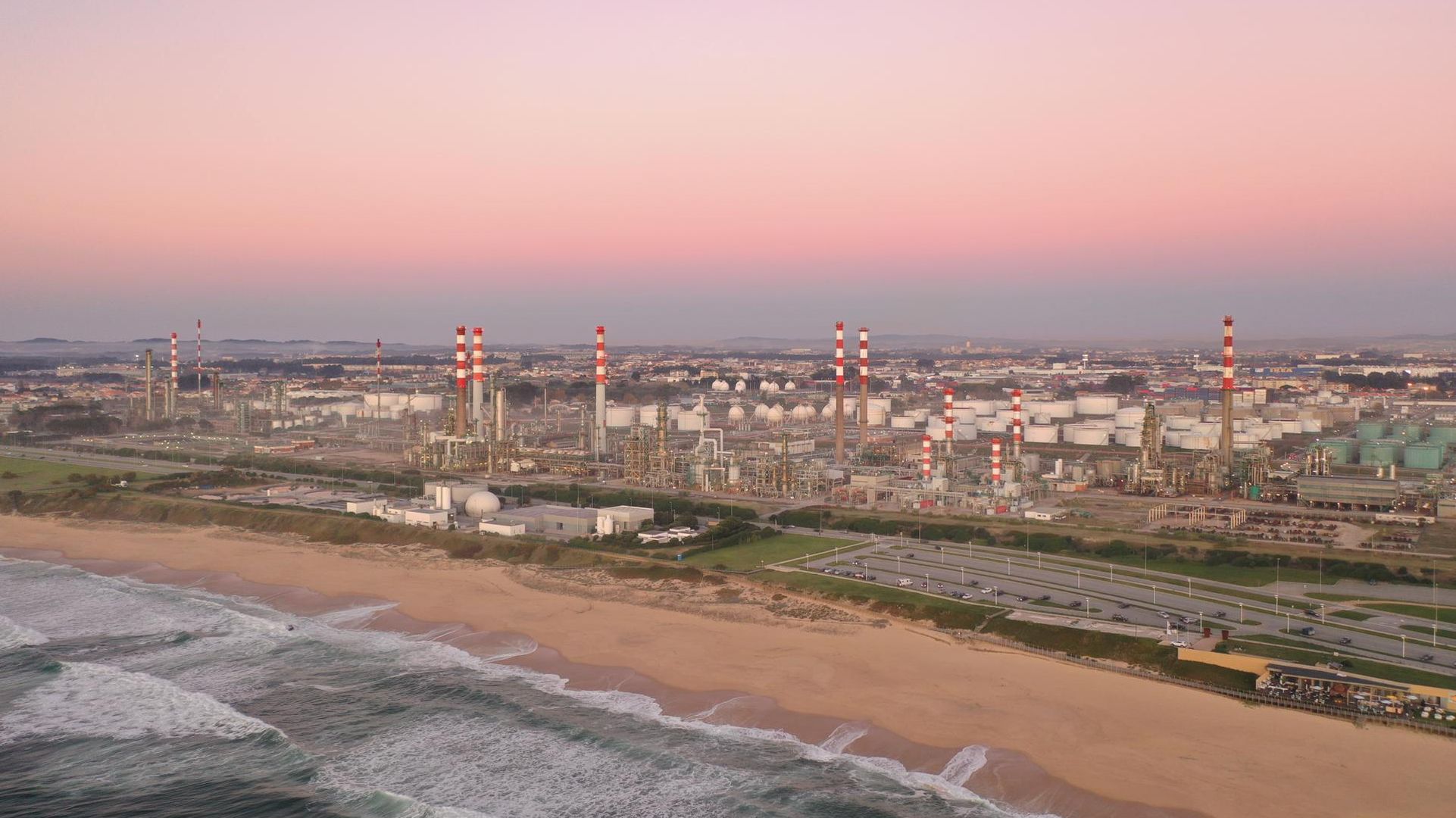 A multinational team has won a design competition to turn the 52-year-old Matosinhos oil refinery in Portugal into a green neighbourhood.
The former refinery will feature housing, a university campus and a large park.
Portuguese company Galp Energia began using the refinery near Porto in 1970 and it was decommissioned in mid-2021.
The winning design team comprises Dutch architect MVRDV and landscaper Lola, Portuguese architect Ooda, American and Portuguese engineers Thornton Tomasetti and A400, and program advisor LiveWork.
Before construction on the project can begin, the refinery will be dismantled and soil will be remediated, a task due to take four years.
'World-class innovation district'
The new district, described by Galp Energia as a "world-class innovation district", will be developed in phases with the municipality of Matosinhos, the Commission for Coordination and Regional Development of the North and the University of Porto.
Winy Maas, MVRDV founding partner, said: "We are striving for a city area that is not only eco-smart and attractive to live and study in, but also where greenery grows over and dunes cover sand, while the industrial remains.
"It enlarges the coastal beauty of Portugal with an extension of the dunes and the introduction of the Ocean's Lagoon, in which the remnants of the past will be embedded. As a consortium, we want to build a bridge between the historical qualities and the green future. We want to make room for the future, but without erasing the past."
Luísa Salgueiro, mayor of Matosinhos, said: "The ambition is that Matosinhos can have the most environmentally and technologically advanced area of economic activity in the Euroregion, which will strengthen the relationship between academia and industry 4.0 and 5.0, continuing to contribute for the creation of wealth and even more for the attraction and retention of employment."
The design team will work over the next year to create a more detailed masterplan.