Dutch architect Mecanoo has designed a 70m-high, 20,000 sq m twisting tower located close to Rotterdam's city harbour.
It will be located on the site of the 16-storey Hoge Wiek building, which was built in 1967 as nurses' accommodation, and is now student housing.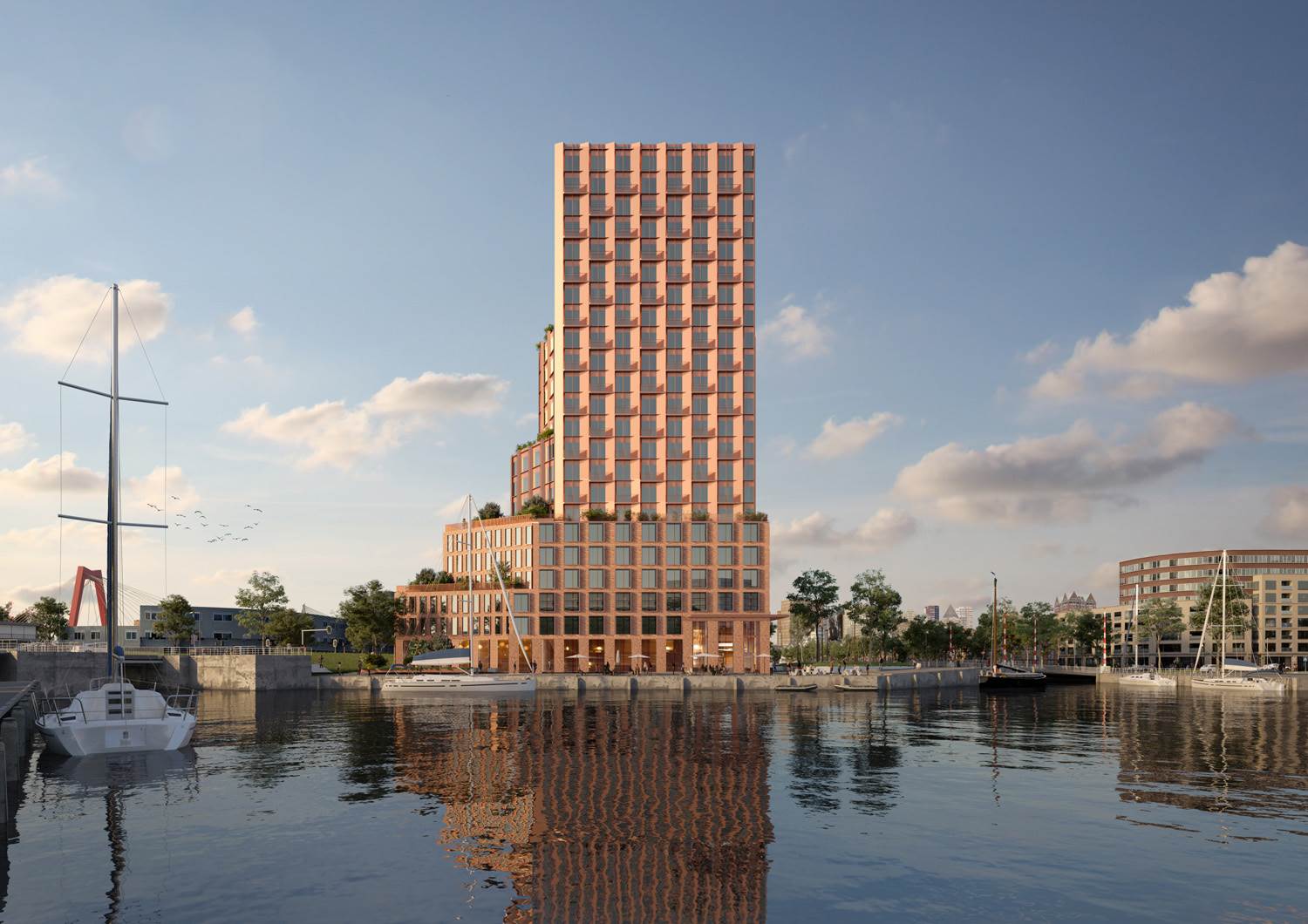 Studies have shown the structure cannot be further redeveloped and will be demolished to make way for a taller tower, which will also be a hall of residence.
The tower's ground level will contain commercial space, a grand entrance on the Oostmolenwerf boulevard, two levels of bicycle parking and apartments facing the eastern waterfront. The remainder will consist of studios, apartments and communal green spaces.
It will be built with a mix of brick, glass and copper, which will reference Rotterdam's industrial heritage, and narrows as it rises.