Construction has begun on a unique memorial to the extinct species of the world, past and future, on the tiny Isle of Portland off the Dorset coast in England.
MEMO, short for Mass Extinction Monitoring Observatory, is conceived as a continuous spiral of stone carved with images of the 860 plant and animal species assessed as being extinct since the dodo vanished at some point in the late 17th century.
Designed by architect David Adjaye, the 30-metre-high monument will perch on a cliff overlooking the Bowers Quarry, which has produced Portland Stone since the late 18th century.
The charity behind the scheme says the choice of site is important because the very notion that species could become extinct was first proposed by the pioneering natural scientist Robert Hooke after he became intrigued by giant ammonite fossils embedded in Portland stone.
The stone was being shipped to London in large quantities after the Great Fire of 1666.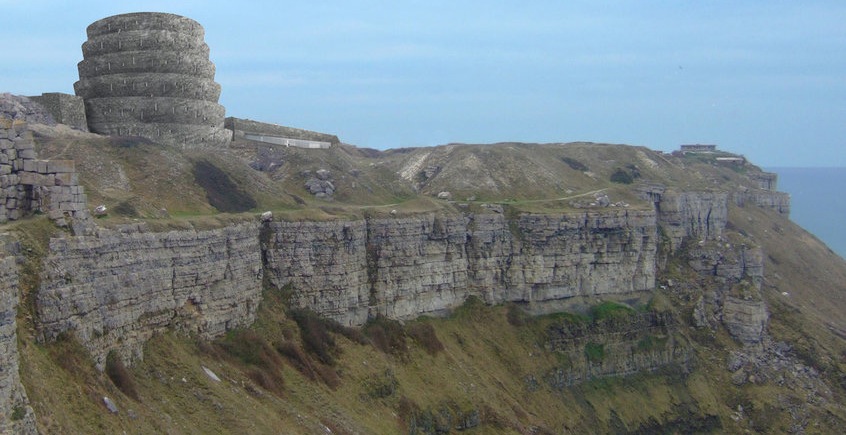 "The stones of MEMO will embody an important but neglected record in the history of life," the charity states in a brochure on the memorial. 
"When compared to the fossil record, the 860 species of plants and animals assessed as extinct in modern times indicate the beginnings of a 'mass extinction event' akin to that which wiped out the dinosaurs 65 million years ago."
In response to an article about the monument in the magazine, Dezeen, one reader memorably commented: "First we kill them, then we erect them memorials. Typical men."
A ground-breaking ceremony for the memorial took place 3 November.
Also working on the project are engineers Arup, and Aecom, as cost consultants.