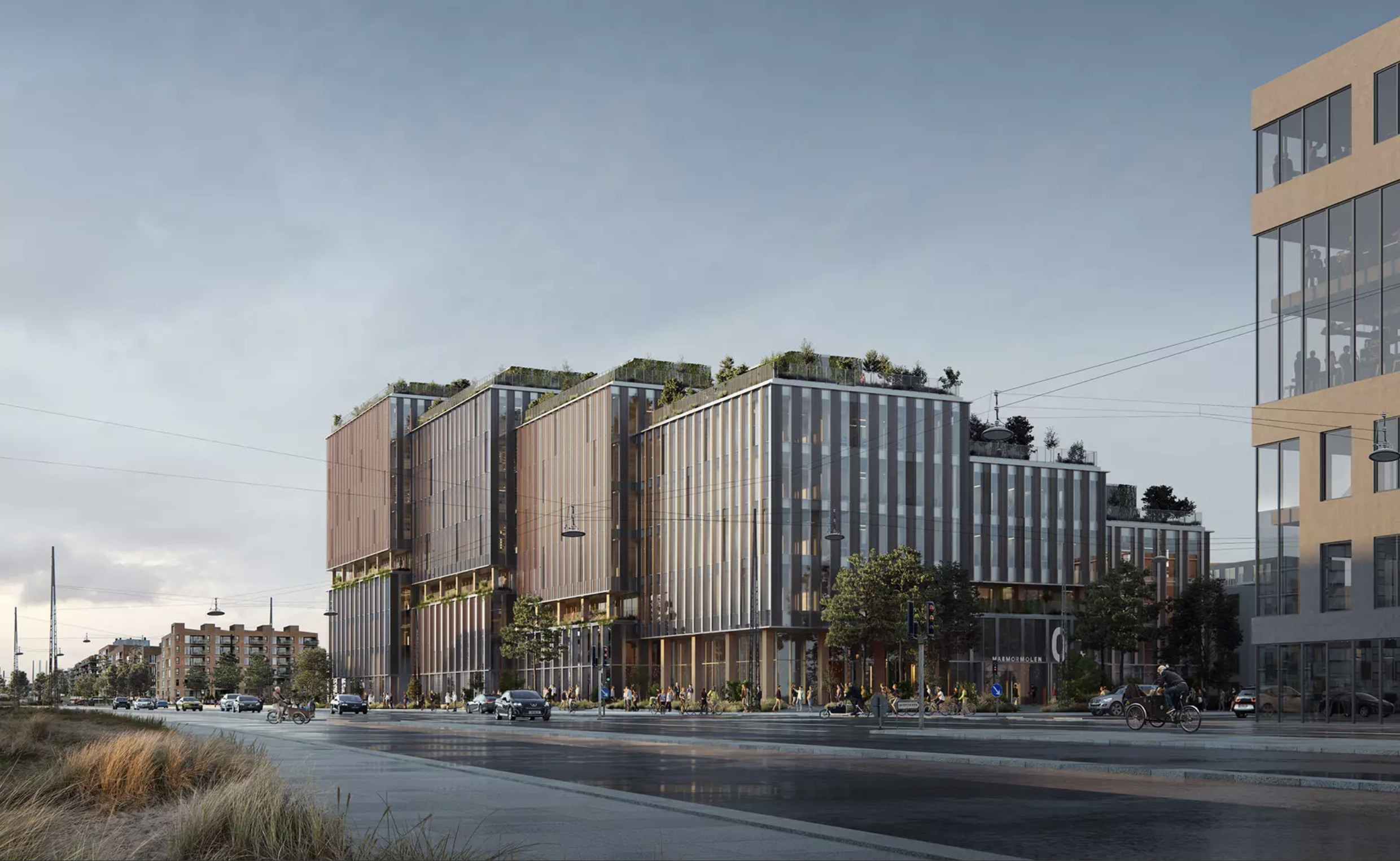 Danish architect Henning Larsen has designed Marmormolen, a mixed-use development on Copenhagen's Nordhavn waterfront, containing office, retail and public space inside one of Denmark's largest wooden buildings.
The 28,000-sq-m, eight floor project will also feature a green plaza, rooftop gardens, promenades and a waterfront park. The scheme is being built on behalf of Danish pension fund AP Pension.
The entirely staggered wooden single structure is broken into smaller cubes for separate tenants.
The ground floor will house a cantina, auditorium, public eatery, theatres and flea markets.
A large green courtyard will be located at the centre of the upper levels.
Marmormolen is due to be completed in 2024.