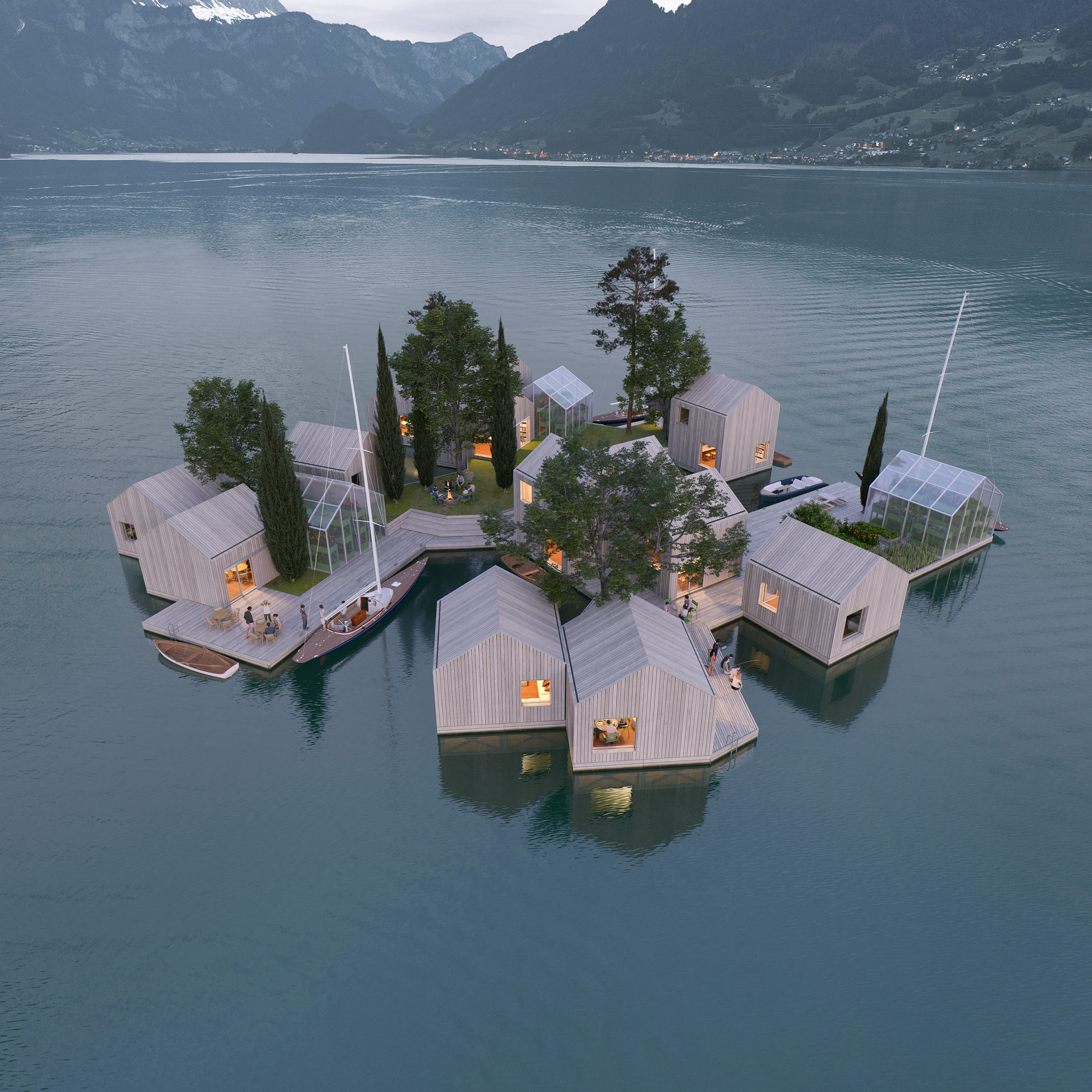 A team comprising Danish maritime architect Mast, Hubert Rhomberg, the managing director of Rhomberg Group, and venture studio Fragile, have created "Land on Water", a flat-pack modular building system for water-based structures.
The modules are made from reinforced, recycled plastic, and can be used to created floating homes, campsites, even saunas.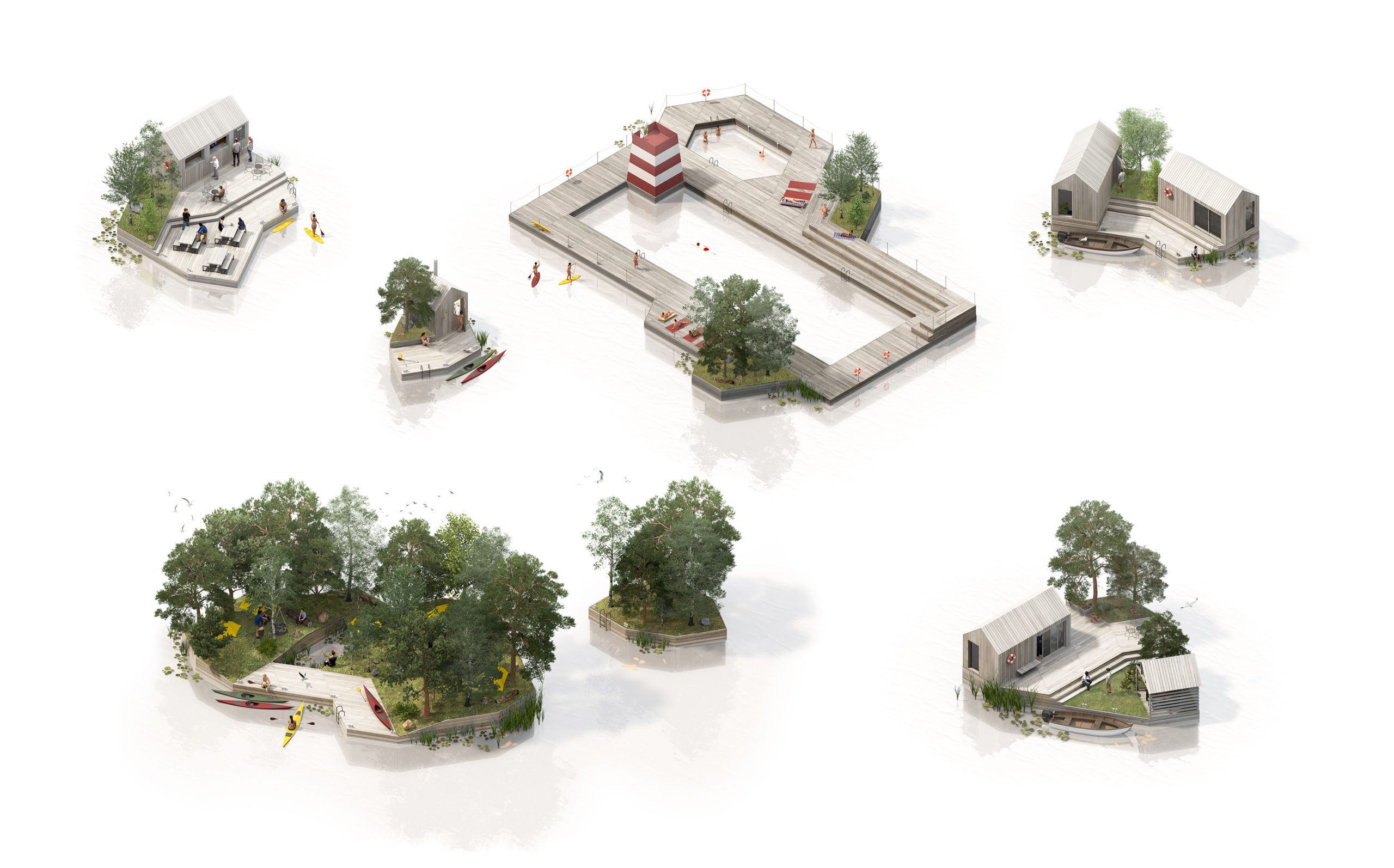 The project is inspired by the gabion construction technique, which uses mesh cages filled with rubble. In this case, the cages are used to house floatation aids to give the structure the buoyancy it needs to bear the weight of the living accommodation.
According to Mast, the foundations also create a habitat for fish and crustaceans and an anchor point for molluscs and seaweeds.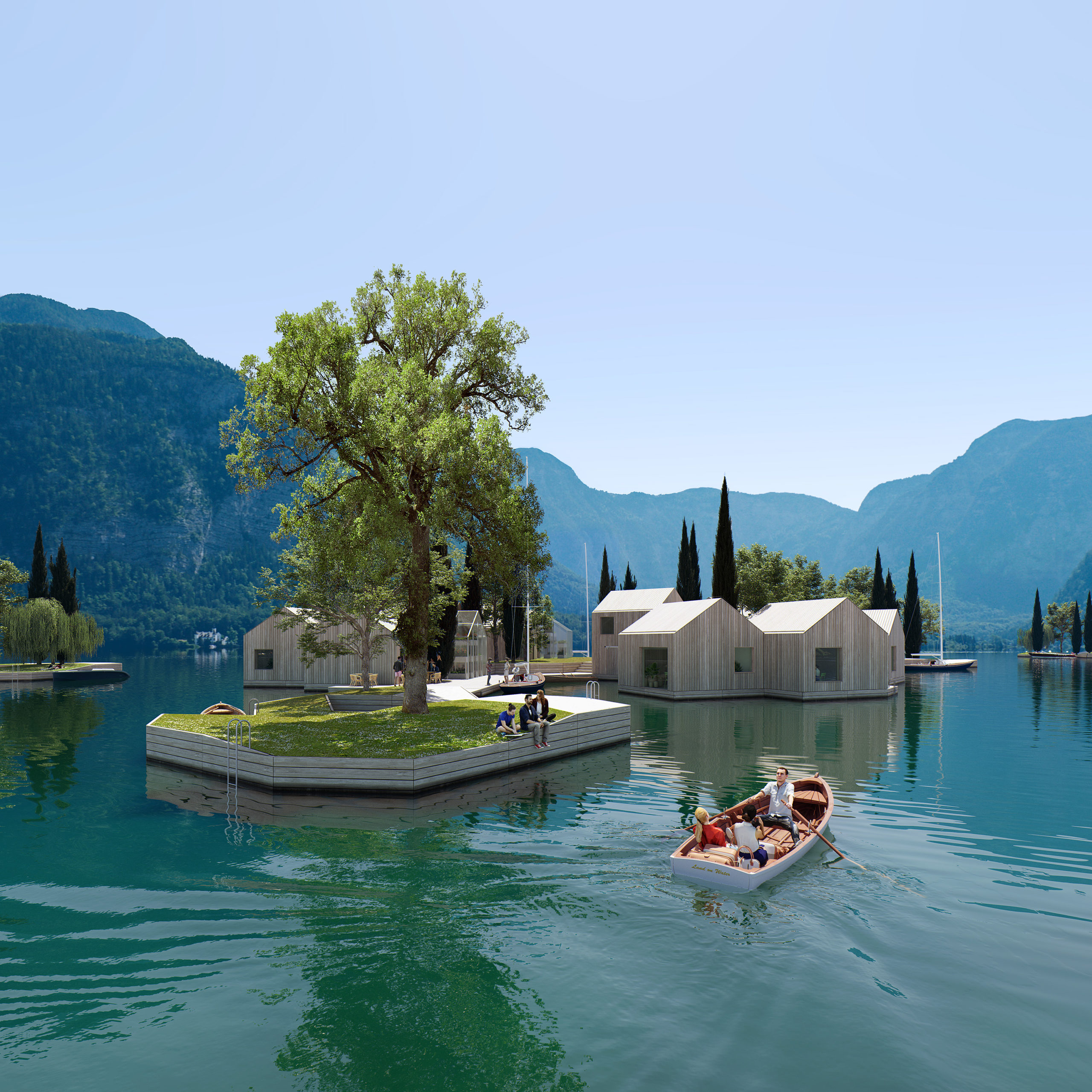 Traditional foundations materials such as steel and concrete are commonly treated with toxic anti-fouling paints, which can harm marine ecosystems.
Mast suggests that Land on Water will allow for a new, more eco-friendly type of off-grid floating community, an alternative to the large floating cities currently under development.