4 September 2013
Let's say that out of the blue the new government of your country decided that your company owed more than $2bn in taxes from an asset sale five years ago.
You don't believe you owe anything, but this new government is adamant and, having swept to power on a popular tide following a world-historical revolution, you have no choice but to negotiate.
Talks drag on. You are banned from leaving the country. Finally, after months of watching your share price sink over the uncertainty, you agree to a $1bn settlement, to be paid over four years.
Then, two months later, amid massive popular protests, this new government is suddenly swept back out of power.
What would you do?
This is not a fictional scenario but the exact position Egypt's biggest construction company, Orascom Construction Industries (OCI), finds itself in following the removal from power of Mohamed Morsi in July.
Not surprisingly, OCI's chief executive Nassef Sawiris has now said that the firm is reviewing its options over the $1bn (EGP7.1bn) tax settlement it agreed at the end of April with the Morsi government, which claimed Orascom owed more than $2bn following the $12bn sale of its cement business to French firm Lafarge in 2007.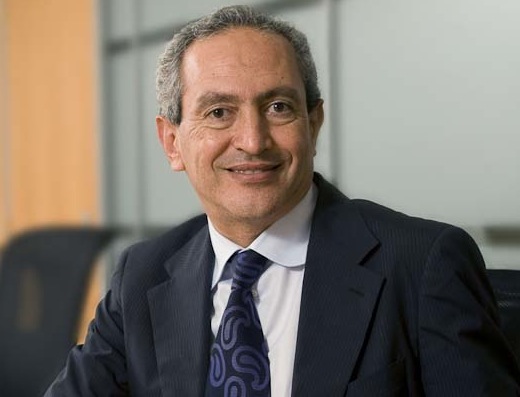 Orascom Construction Industries chief executive, Nassef Sawiris
OCI always denied it owed the money, and said independent auditors KPMG could back it up, but in the end it decided that a prolonged legal battle would only further damage the interests of the company's stakeholders, including 45,000 employees in Egypt.
But following the change of government in Egypt, Sawiris said in a statement accompanying recently-filed accounts that, "The company is currently exploring its legal options to revisit this matter."
The accounts revealed that Orascom's sales increased by 17.9% to $3.1bn in the first six months of 2013, although profits dropped by 72.2% to $56m – partly as a result of one-off expenses occurred in a $2bn fundraising which has seen it move its corporate headquarters to Amsterdam and float its shares on the NYSE Eurnext exchange.
The fundraising was backed by all of Orascom's existing shareholders, and by a group of US investors led by Microsoft co-founder Bill Gates.
The company, which also has a major fertiliser arm, said that its core construction business boosted its project backlog by 7.6% during the six-month period to $6.34bn. New contract awards during the period were worth $1.24bn (2012: $1.13bn) and the company said that 72.5% of its backlog consists of infrastructure and industrial work.
Mr Sawiris said OCI "is experiencing a transformational year and has weathered a multitude of challenges," adding, "We believe we have successfully addressed these challenges during the recent months and have strategically repositioned the company for long-term growth and shareholder value creation."
Clearly, Mr Sawiris will be hoping that whatever new government takes the helm in Egypt will be sympathetic to its case.