UK consulting engineer Mott MacDonald has been selected as lead designer for a project to build a train station on Exchange Street in downtown Buffalo, in New York state.
Other members of the Hohl Scrufari Train Station team include local firms Hohl Industrial Services, Scrufari Construction, Foit-Albert as architect and Urban Engineers as construction quality control supervisor.
The station will be constructed as a design-and-build scheme on the site of the 1952 station, but will be twice as large. It may also be expanded in the future to accommodate intercity buses.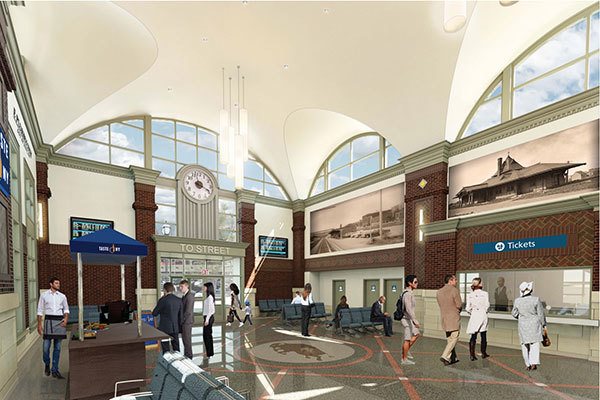 A temporary station will be built to serve passengers while work on the replacement is under way.
Nick DeNichilo, Mott MacDonald's North America president, said: "Mott MacDonald is proud to have been selected for this important project, which will contribute to the revitalisation of the Buffalo area.
"Our past projects in the area have included the reconstruction of the main runway at Buffalo Niagara International Airport and the award-winning Niagara Scenic Parkway."
The new station is expected to be complete in autumn 2020 as part of the city's wider Canalside redevelopment.
Images courtesy of Mott MacDonald