A design by Dutch architect MVRDV has been chosen for sustainable residences in Eindhoven city centre.
MVRDV and VolkerWessels subsidiary SDK Vastgoed won the competition for the redevelopment of the inner city area around Deken van Someren Street.
The 29,000 sq m project of seven buildings will include 240 homes, a 1,700 sq m commercial estate, 270 sq m of urban farming and underground parking.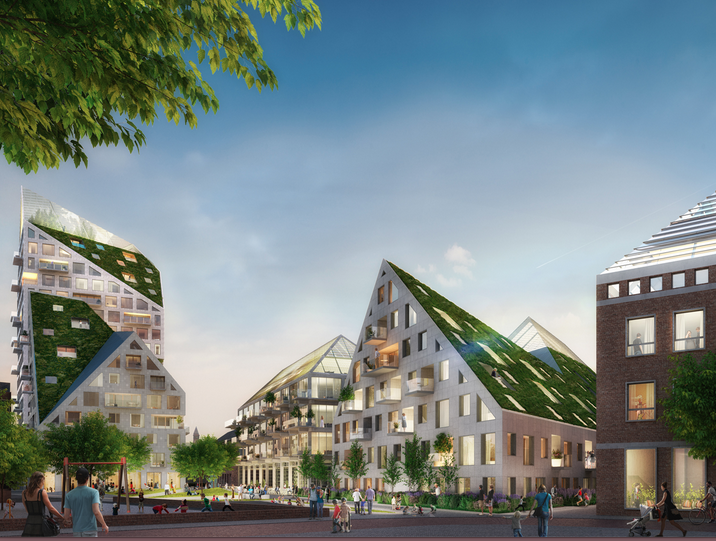 Jacob van Rijs, co-founder of MVRDV, said: "Natural light plays a central role in Nieuw Bergen, as volumes follow a strict height limit and we have a design guideline that allows for the maximum amount of natural sunlight, views, intimacy and reduced visibility from street levels.
"Pocket parks also ensure a pleasant distribution of greenery throughout the neighborhood and create an intimate atmosphere for all."
Meanwhile, Winy Mass, the co-founder of the firm, has been appointed as supervisor for Eindhoven City.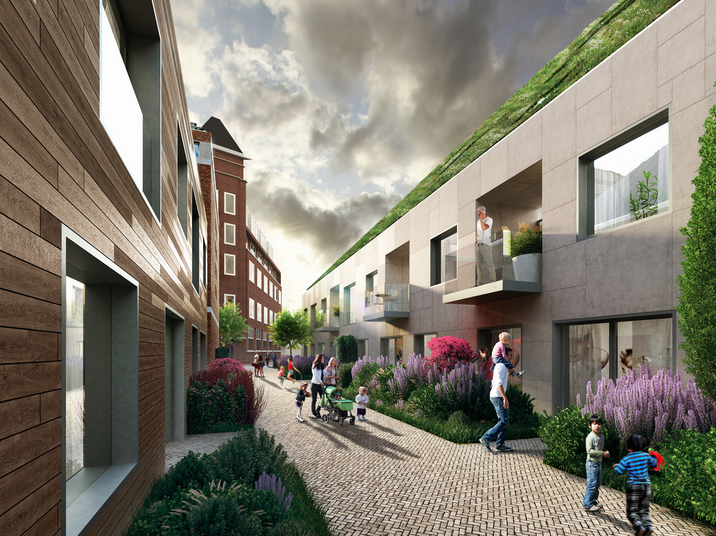 He will advise on plans for the in the inner city with the aim of developing projects that will transform Eindhoven's centre into one that is "able to compete with other attractive global city centres with its own distinct identity".
Mass said: "The centre of Eindhoven seems to belong to nobody, and although Eindhoven has a strong profile when it comes to high tech and design, in other cities, the city centre usually determines the identity of it. I want to investigate how we can bring this back in Eindhoven as well. There is space."
Images courtesy of MVRDV