Dutch architect MVRDV and Swedish designer BSK Arkitekter have unveiled their designs for Magasin 113, located in Göthenburg's Frihamnen RiverCity, the largest urban development project in Scandinavia.
The proposed 16,500 sq m scheme involves the refurbishment and extension of a warehouse on the River Göta and at the edge of a public square. When redeveloped, Magasin 113 will offer flexible offices, an art centre, pop-up spaces, a café, tourist information, shops, a restaurant and studios.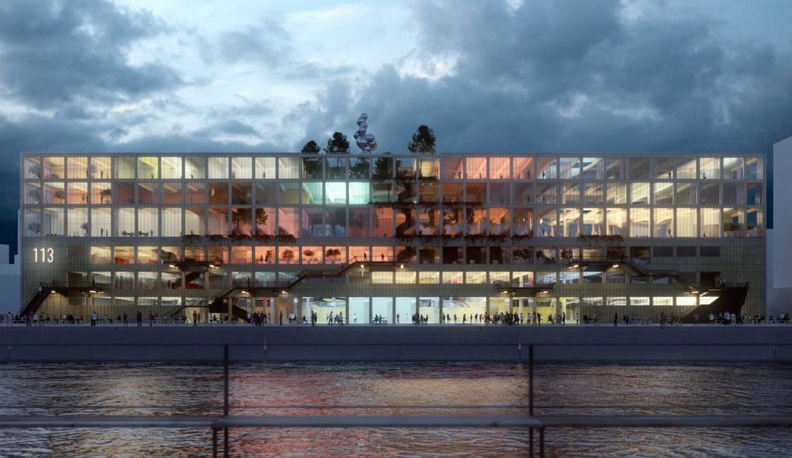 Göthenburg-based advertising agencies Forsman & Bodenfors and Göteborgs Konsthall plan to take space in the finished building.
The current brick façade and interiors of the warehouse will be restored and repaired, and the concrete frame will support three levels of timber-framed floors. To insulate the brick walls, a glass "raincoat" will be wrapped around the warehouse.
Stairs will also be placed along the main facade on the waterfront side, creating connections between the loading balconies and the public plaza in front of the building.
Combined with the nearby park and pool, the designers aim to attract a wide range of tenants and services, which in turn will help to create an inviting and desirable neighbourhood.
Jacob van Rijs, MVRDV co-founder, said: "The atmosphere in the existing warehouse is really amazing, so why design something totally new? Just do it again! Therefore we chose to go for copy and paste, and added a wooden copy of the warehouse on top of the concrete one."
Images courtesy of MVRDV