Construction on Shenzhen Women & Children's Centre, designed by Dutch architect MVRDV, has begun.
The project will renovate a 100m-tall building mixed-use building. The new version will contain a library, theatre, exhibition hall and family service facilities, as well as a hotel and a "discovery hall" for children.
The structure is clad in a multicoloured façade, has a planted roof, and hopes to become an example of "adaptive reuse" in Shenzhen, according to MVRDV.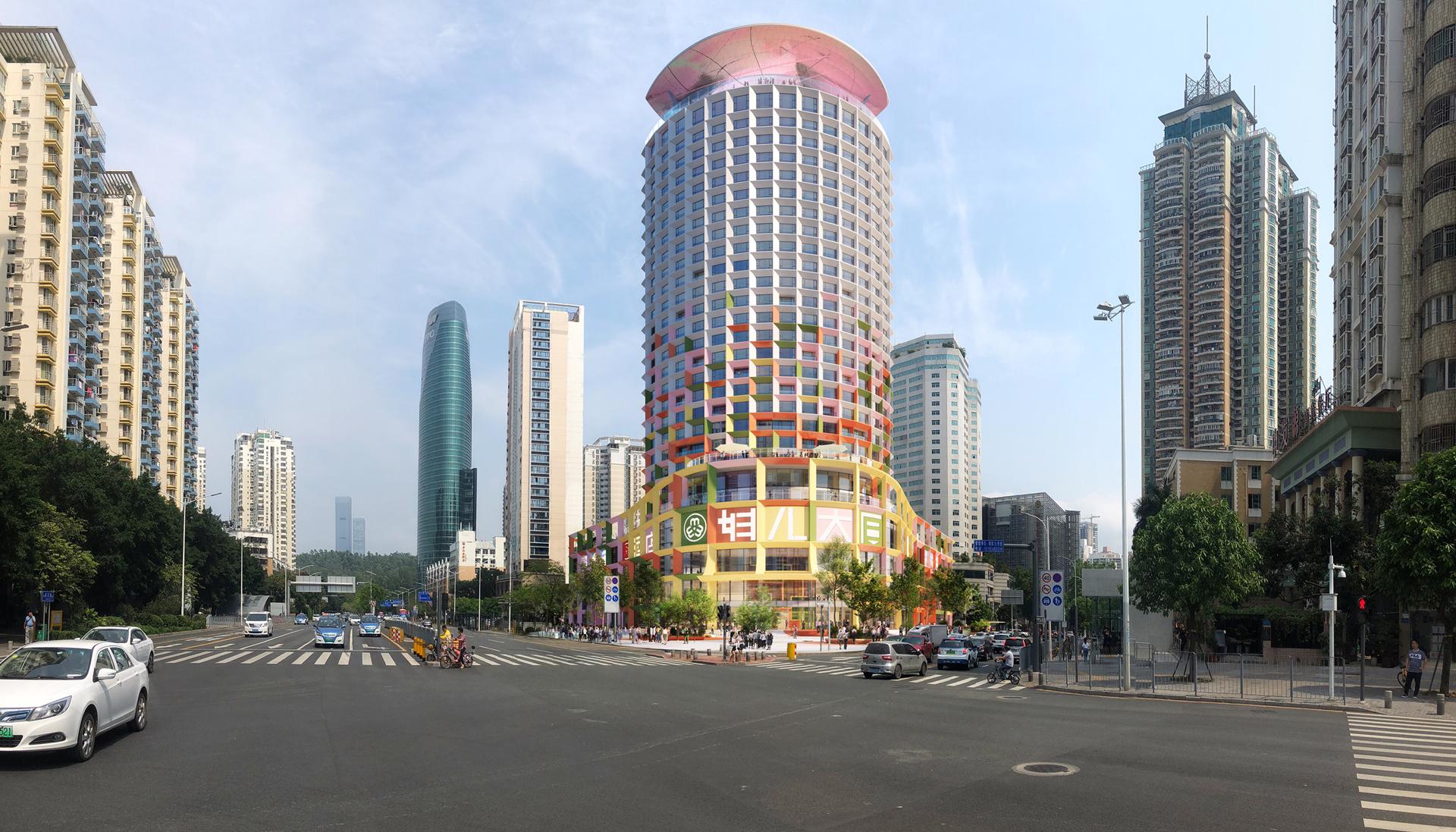 The building's central courtyard, previously a car park, will contain a public courtyard with outdoor entertainment facilities.
MVRDV's redesign has added features to the original structure, including a plinth-level rooftop, new circulation elements, a redesign of key interiors and an exterior with added shading. However, the most eye-catching element of the design is a slide that will connect roof and courtyard.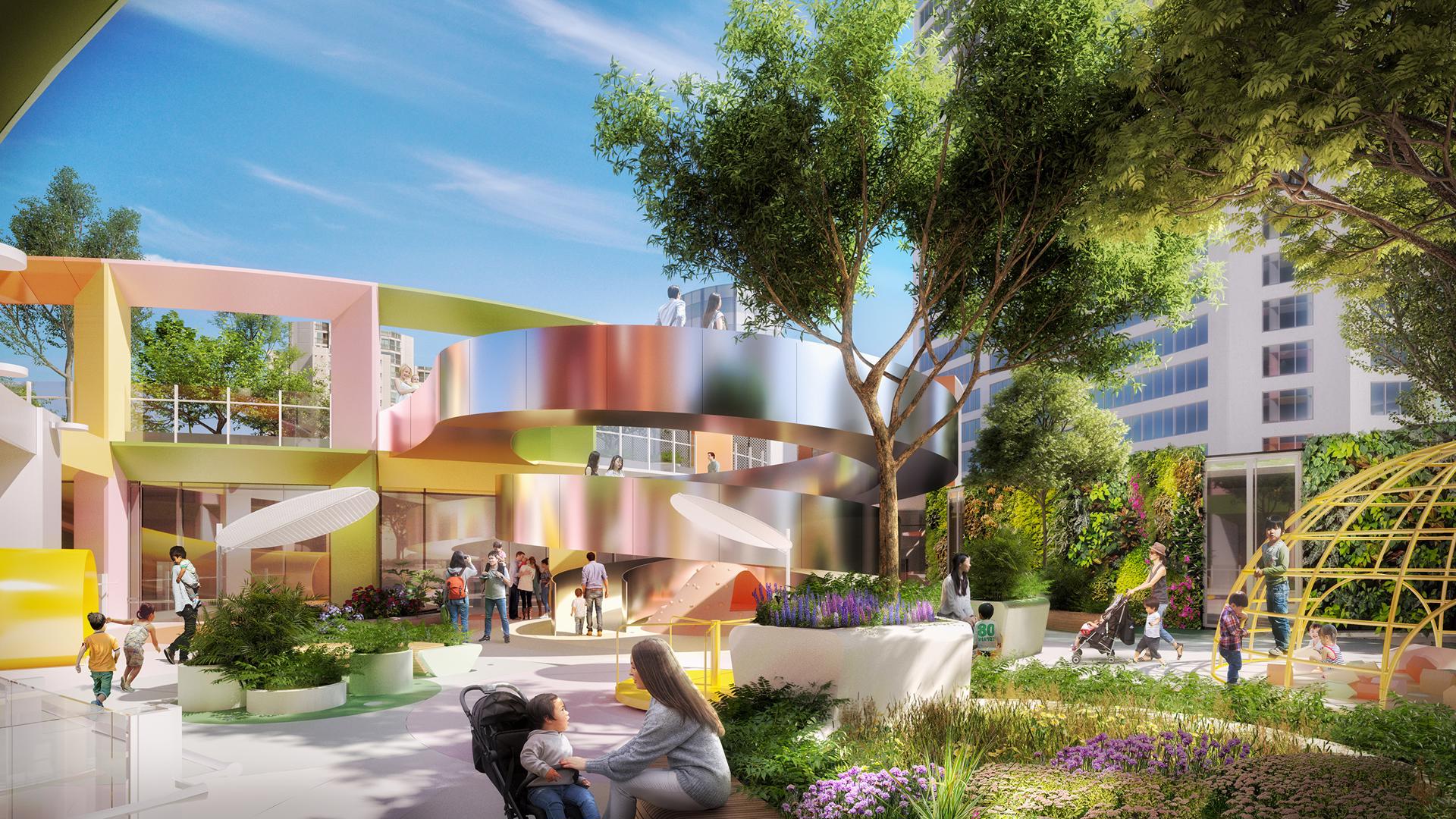 Jacob van Rijs, a partner in MVRDV, said: "Our design for the Shenzhen Women & Children's Centre shows what is possible in buildings that are reaching the end of a fairly short initial lifespan.
"Retaining and improving a building is more sustainable than demolishing and building anew, and that is especially true when the building contains as much concrete as this one – a 100m tower with a voluminous plinth at its base."
The project is due to be completed by 2022.
Images courtesy of MVRDV