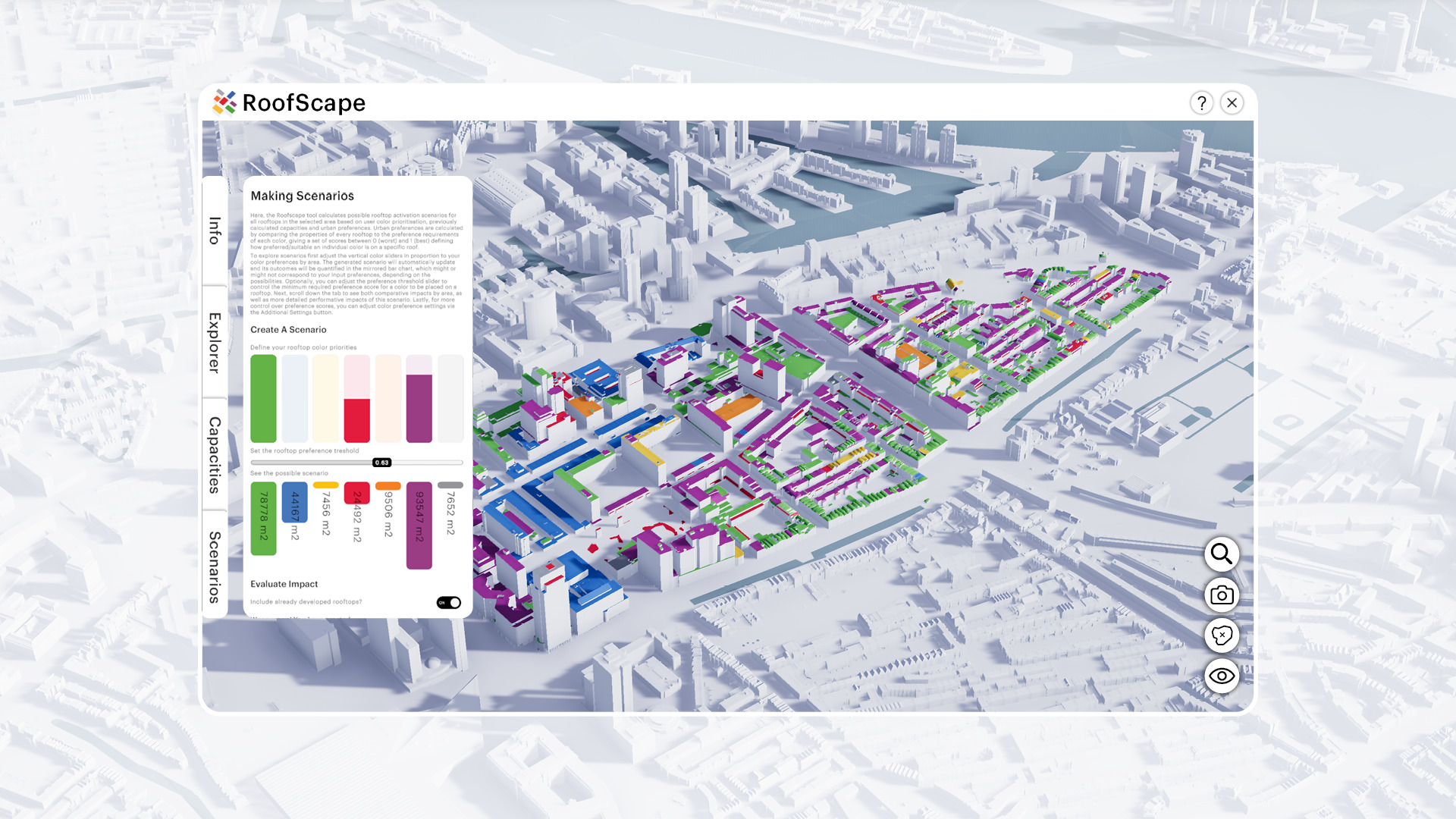 Architect MVRDV and Dutch planning consultant Superworld have launched their RoofScape app, developed to visualise possible uses for the 18 sq km of space available on Rotterdam's rooftops.
The app can be bolted onto a digital twin of Rotterdam, where it colour-codes roof space according to the uses it can support, such as leisure, housing extensions and energy generation. It also allows interested parties to access other information, such as age of roofs and their ease of access.
RoofScape builds on a 2021 collaboration between MVRDV and Rotterdam's municipality that resulted in the Rooftop Catalogue – 130 suggestions for how roofs could be used to increase urban density.
Leo Stuckardt, a senior project leader with MVRDV, said: "The software integrates expert knowledge while remaining easy enough for all people to use.
"Rotterdam's rooftop mission is an unusual urban design ideal – it can't be done with one big decision, or even one organisation balancing the wishes of a thousand people. RoofScape addresses the diversity of ownership, dreams and ambitions that need to be negotiated, and explores how municipalities can steer these developments through public policy."
Paul van Roosmalen, Rotterdam Rooftop's programme manager, said: "Rooftop Catalogue was a huge success in raising people's awareness of what we see as a resource for the city and generating some excitement over what could be done with it.
"This prototype of RoofScape is a call to action. We're hoping to get more cities and other stakeholders involved in the next steps for RoofScape."