Dutch architect MVRDV has designed Rotterdam Port's Harbour Experience Centre, comprising five rotated floors of stacked exhibition spaces.
The project's stacked orientation gives each storey a different view. For example, the ground-floor cafe points westward offering views of the dunes and the North Sea, and the fourth floor restaurant allows visitors views of the harbour.
An outside staircase will allow visitors to ascend the building without a ticket.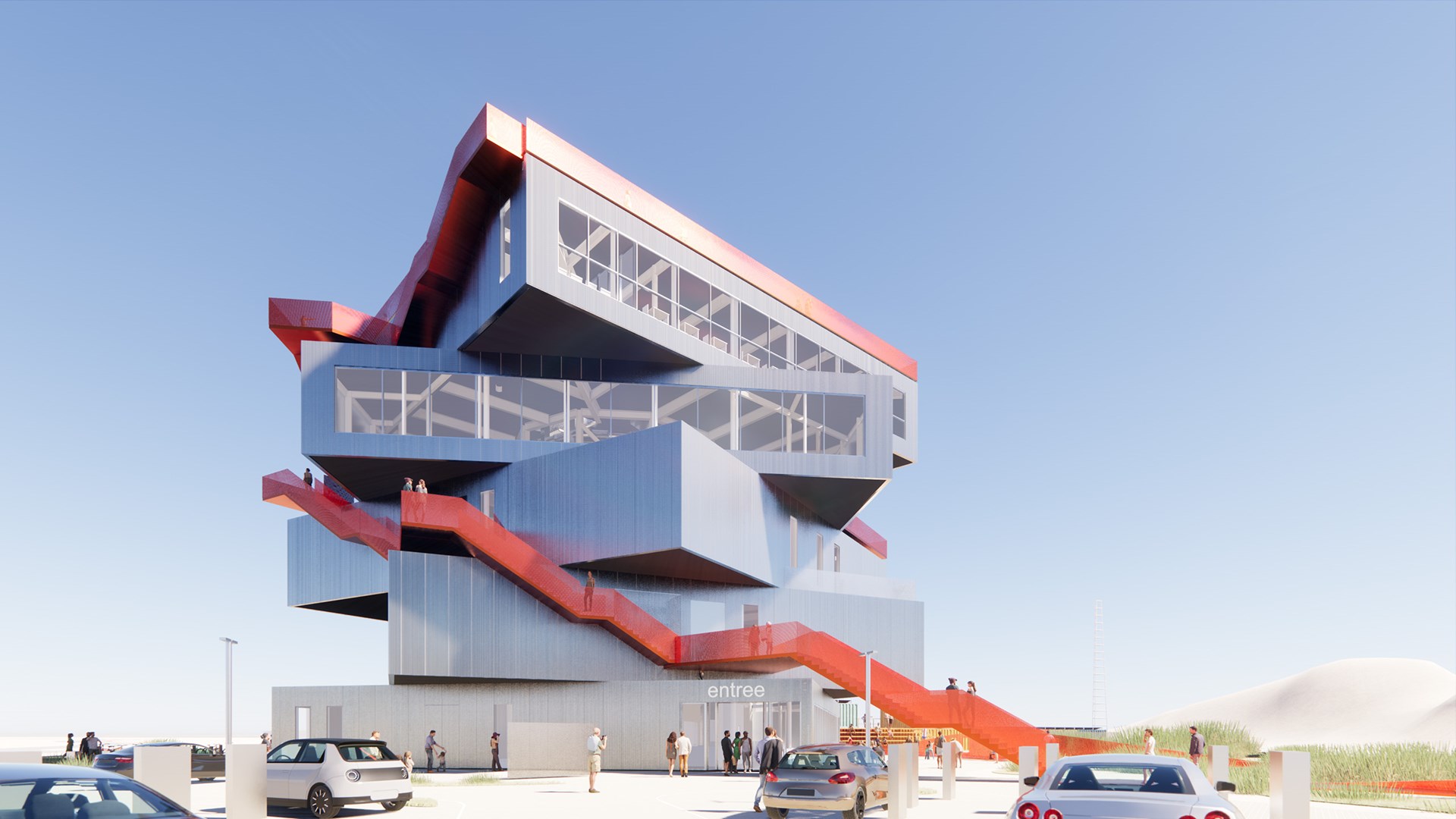 The Harbour Experience Centre will contain a permanent exhibition spread over the three levels, each focusing on a different theme, designed by Amsterdam architect Kossmanndejong.
A large atrium will be located at the building's centre, containing a kinetic sculpture with a model of the Port of Rotterdam underneath.
The development is the successor to temporary information centre FutureLand which opened in 2009.
Winy Maas, MVRDV's founder, said: "We think of the Harbour Experience Centre as a machine to reveal the incredible world of the port. It's low-cost, it's stripped back, you can see some of the building's structure when you're inside.

"But it therefore does its job almost ruthlessly – just like the machinery of the port itself. Every part of the design is geared towards engaging people and then educating them about their surroundings. In that way, it not only teaches people about the Port of Rotterdam but envelops them in the spirit of the port itself."
The Harbour Experience Centre is scheduled to open in 2024. Construction will be energy-neutral, using steel donated from demolished structures.
Images courtesy of MVRDV