Dutch architect MVRDV has won an international architectural competition for the design of a mixed-use project on the south side of the Wilhelminapier district of Rotterdam.
The Sax has two towers connected by what the architect describes as an "air bridge".
The two buildings will rise between the New Luxor Theater and the Boston and Seattle residential tower.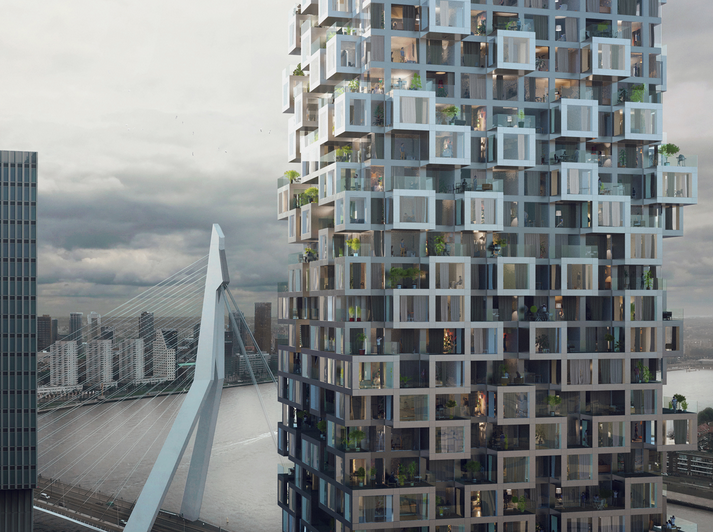 The development's two interconnected towers called Philadelphia & Havana, will have a total surface area of 82,000 sq m and will include 450 apartments, a hotel, a wellness centre, parking and various commercial facilities.
Inside the building, all main rooms are situated within the bay-windowed facade meaning that all apartments benefit from the maximum amount of daylight enhanced by 270° panoramic views of the Nieuwe Maas and city.
Developers BPD Bouwfonds, Ontwikkeling and Synchroon Ontwikkelaars have been working with the municipality of Rotterdam on the development of the Philadelphia and Havana towers since 2015.
Jacob van Rijs, co-founder of MVRDV, said: "Rotterdam is more and more a city of towers and The Sax will add a new element to this collection.
"The façade features a contemporary reinterpretation of the bay window, providing views for each unit with the advantage of allowing individual and unique apartments in this large collective complex.
"This windowed effect adds an extra dimension in experiencing the view onto Rotterdam. The plinth and the bridge which contains a hotel will be open to the public making Wilheminapier even more lively."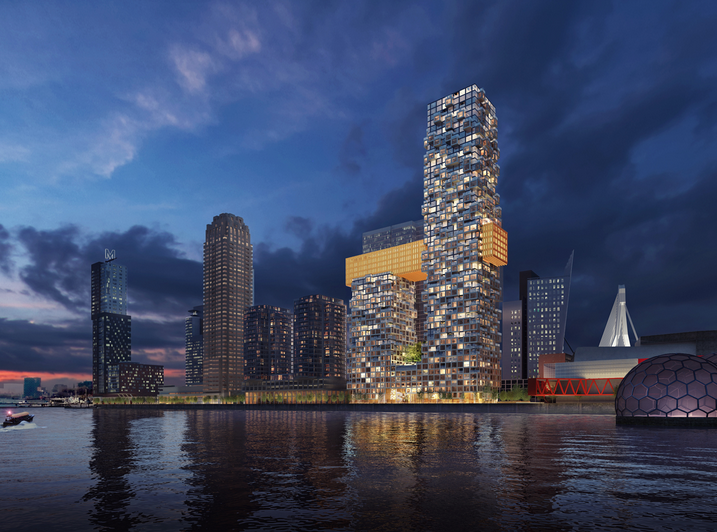 MVRDV worked with Arup on the structure, façade design and sustainability of the project.
Construction is set to being in 2018 and complete by the end of 2022.
Images courtesy of MVRDV