Dutch architect MVRDV has won a competition to design a renovation and extension for the Palais du Commerce in Rennes in northwest France.
Originally built in two stages between 1885 and 1929, the Palais du Commerce has operated as a post office, library and arts school, and was designed by local architects Jean-Baptiste Martenot and Emmanuel Le Ray.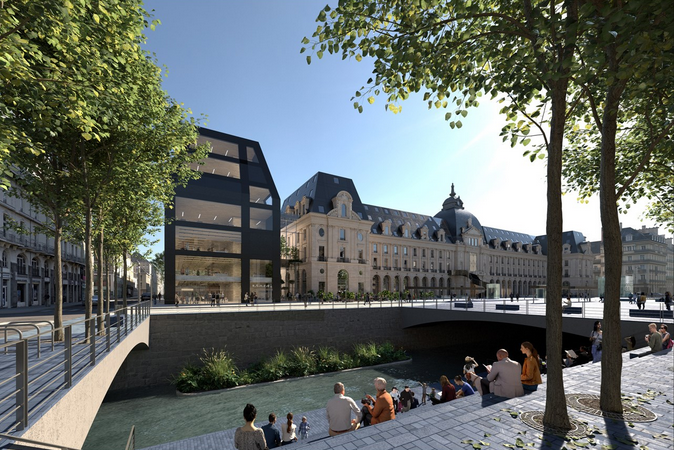 The 18,000 sq m redevelopment, consisting of the existing 12,000 sq m building and a 6,000 sq m wooden extension, will contain shops, a hotel, offices, a Lego museum, a co-working space, and a kitchen and hotel school led by chef Thierry Marx.
Glass storefronts will be added to the arches of the arcade to increase shop space, and windows will be replaced with larger panes of glass, which MVRDV says will "increase the building's transparency".
A winding staircase will be added to the centre of the façade.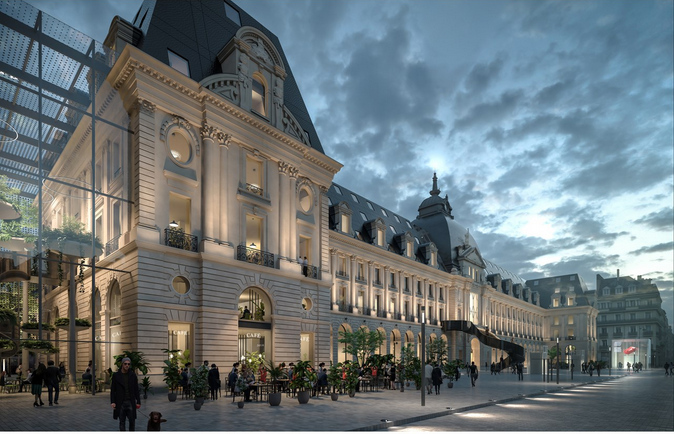 Nathalie de Vries, MVRDV founding partner, said: "Not only is Palais du Commerce a local landmark, but its transformation will turn the Place de la République into a popular destination and act as a vital catalyst for its surroundings.
"Our design approaches this task with an appreciation of the building's history, but also with an eye towards the future, helping Rennes to achieve its urban vision.
"The additions that we will make are clearly modern in character, clearly showcasing this design as the latest chapter in the building's storied history."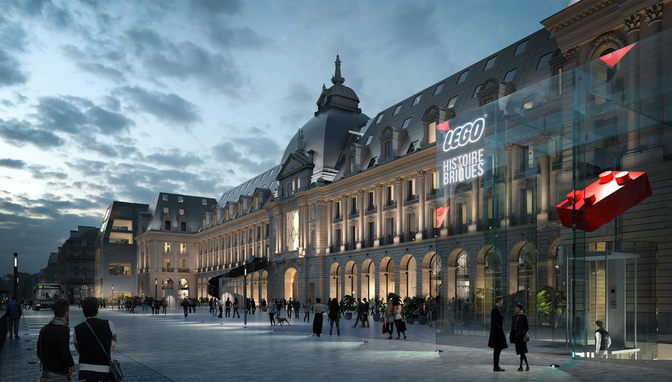 Construction on the project is due to begin in 2022, and completed by 2025.
Images courtesy of MVRDV