Dutch architect MVRDV has won a design contract for a 65,000 sq m mixed-use development in Kiel, Germany, and has taken the unusual decision to allow residents a say in design decisions.
The post-industrial "KoolKiel" project will be located at the southernmost tip of the Kiel Fjord, and will house a hotel, offices, residences, commercial space and an event space.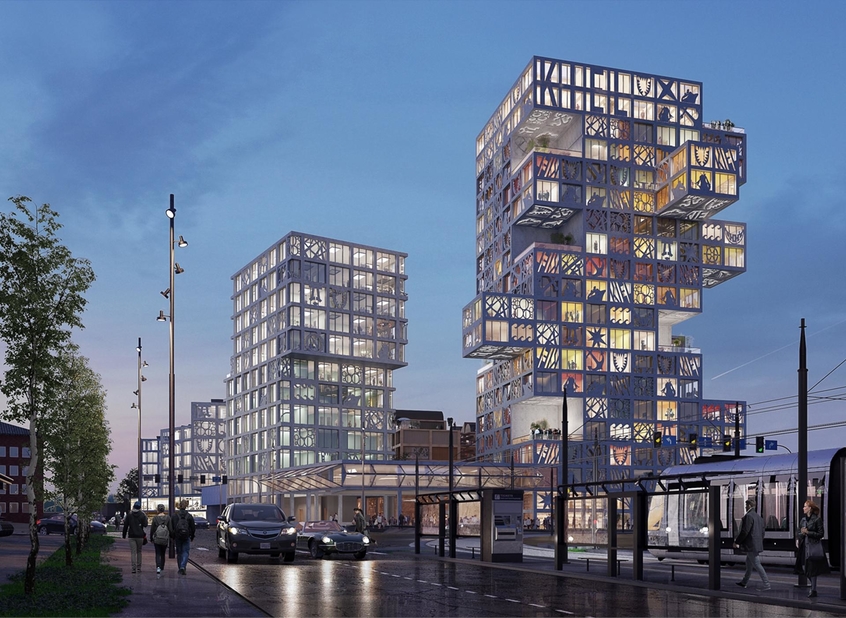 MVRDV says it has a "flexible design system", which can be manipulated to the "needs and desires of the community" during the design process.
Jacob van Rijs, MVRDV co-founder, said: "In a location with such a dynamic and creative existing community, it's obvious that the community should have a say in this development.
"KoolKiel is not only inspired by them, but it also allows them to tailor the proposal to their wishes – we're presenting them with not just a design, but also a question: 'how 'kool' do you want it?'"
Residents will have a say on decisions such as:
The size and number of cantilevers on the hotel tower
The number of pictographic panels on the building
Changes to the size, number and layout of apartments placed above the existing W8 building.
MVRDV's current design involves topping the existing W8 building with apartments and adding a zig-zagging plinth containing offices and shops, topped by several cubic blocks of housing, next to a small office tower. Another 250-room hotel tower will connect to the plinth through a public zone.
Images courtesy of MVRDV