22 April 2013
UK engineer NG Bailey has entered the Middle East with a contract to provide consultancy services for an airport on an unnamed island 100 miles off the coast of Abu Dhabi.
The development will include an airport terminal, air traffic control building and runway fire service station and will be built by UAE-based contractor Al Naboodah.
NG Bailey would not disclose either the client or the location of the scheme other than to say that it will be built on a "remote island" in the Persian Gulf.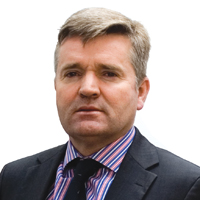 CEO David Hurcomb
NG Bailey specialises in mechanical and electrical, IT and facilities management contracting and consulting.
Chief executive David Hurcomb said the win was part of its strategy to diversify away from its traditional core business of UK M&E contracting.
"As the UK construction market remains challenging, we have been seeking out new opportunities in line with our strategic growth plan," he said.