18 November 2013
Namibia is set to receive a $338m loan from the African Development Bank (AfDB) to expand the handling capacity of a major port with the construction of a new terminal.
The Port of Walvis Bay Container Terminal project is part of the country's national strategy to become a regional logistics hub by 2017.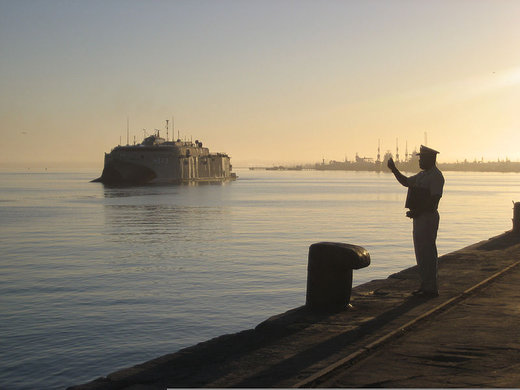 Walvis Bay, Namibia. The new container terminal will increase cargo volume by 70% in the next six years (Credit: Wikimedia)
Namibia's government hopes the new terminal will increase the country's cargo volume by 70% in the next six years and create jobs for its unemployed youth.
Particular emphasis is being placed on training female staff to operate the new terminal.
AfDB's director of transport and communications, Amadou Oumarou, said the Bank was assisting in "the distribution of port facilities on the southwest coast of Africa, providing the much-needed alternative for the region's landlocked countries."