The army of Namibia in southern Africa has invaded its own construction industry by launching a building arm, complete with a secret weapon called the "Ultimate Building Machine".
Leaders of the crack construction unit say their non-conventional approach, which uses iron sheets and equipment acquired from abroad, can throw up buildings in just days and for 40% less cost than traditional methods.
The company was first conceived as a way of building much needed residential units and infrastructure for the Namibia Defence Force (NDF) but now it wants to be a major player in the broader construction industry, building health, transport, agriculture and education infrastructure, the company's managing director, Colonel John Namoloh, told newspaper The Namibian Sun.
The move has raised concerns in neighbouring South Africa, from which Namibia gained independence in 1990, over the prospect of a powerful new state-owned competitor for big projects in Namibia.
Called "August 26 UBM Construction" – UBM for "Ultimate Building Machine" – the company is the newest, and ninth, subsidiary of August 26 Holdings Pty Ltd., a conglomerate owned by the ministry of defence with interests in ventures including vehicle and garment manufacturing, telecoms, insurance, logistics – and now, construction. August 26 is the date of Heroes Day in Namibia.
The "ultimate building machine" could erect a classroom in one day, and that the buildings have a lifespan of around 50 years.– Colonel Namoloh
Namibia's defence minister, Nahas Angula (pictured), launched August 26 UBM Construction on 22 September.
Details of the "ultimate building machine" were not given, but Colonel Namoloh told The Namibian that the method, using equipment acquired in the US, India and South Korea, could erect a classroom in one day, and that the buildings have a lifespan of around 50 years.
"We are ready to revamp all NDF barracks," Namoloh said, adding that the military faced accommodation shortages and ageing buildings and infrastructure inherited from the South African regime at independence.
Namibia's local government minister, Charles Namoloh, said that his ministry's mass housing scheme would consider using the NDF company to provide affordable housing to the poor, The Namibian reported.
Over the border in South Africa, concerns have been raised about the private sector being shut out of big public infrastructure projects.
News site Business Day Live reports that a law firm, ENSafrica, issued a note warning that the military building unit could be favoured by the government and state-owned entities in public tendering processes, and that private-sector firms were likely to face "increased risk of discrimination in public bidding processes".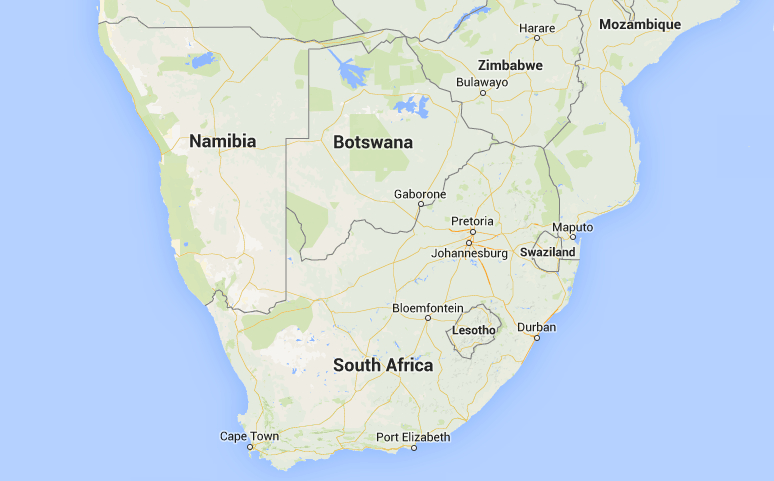 Namibia, in southern Africa, has a population of just 2.1 million, but is considered an "upper middle-income country" by the World Bank
One of South Africa's biggest builders, Murray & Roberts, told Business Day Live that it generated about $58m (R650m) in revenue in its past financial year in Namibia. It said competition there was "tough", but added that it was mainly active in private sector.
The firm said it did not usually face competition from state-owned enterprises "in any geography".
With a population of just over two million covering its large territory, Namibia is considered to be an "upper middle income" sub-Saharan country by the World Bank. 
Though poverty is rife there, Namibia has made some progress in diversifying its economy away from mining. GDP growth rate averaged 5% through 2002-08, and there has been a degree of recovery after the global economic crisis. Construction output has seen sustained growth thanks to increased government spending on public works, reports the African Development Bank.
Links to articles in The Namibian and Business Day Live
Photograph: Namibia's defence minister, Nahas Angula, shown here when he was Prime Minister in 2007, launched the military's new construction unit on 22 September, 2014 (Getty)