NASA has announced a $2.3m competition to design and build a 3D printed habitat that may be used during a manned spaceflight to Mars.
The competition, which is open to the public, is intended to reduce the amount of equipment that would be carried by a future expedition, and would also allow astronauts to construct or repair their own shelters.
The 3D Printed Habitat Challenge, which is part of NASA's Centennial Challenges programme, is designed to advance 3D printing (more formally known as "additive construction").
It is divided into two phases. The first is a design competition that calls on participants to develop state-of-the-art architectural concepts that take advantage of the capabilities of 3D printing.
The top 30 submissions will be judged and a prize purse of $50,000 will be awarded at the 2015 World Maker Faire in New York. First phase winners will be picked on 27 September.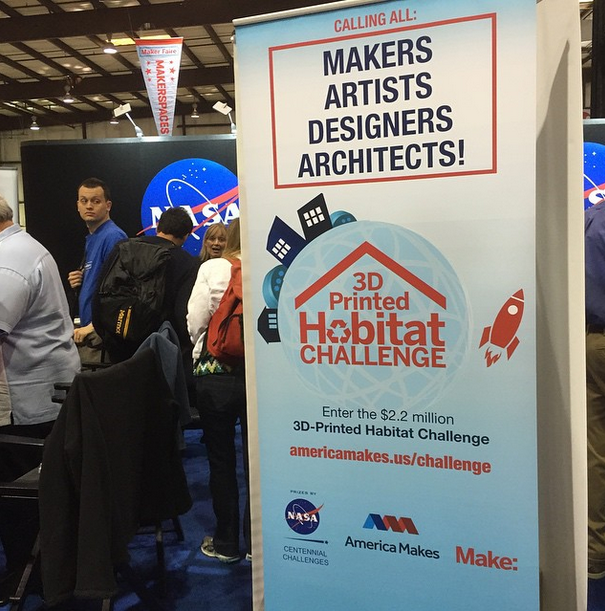 A stall advertising the competition (Instagram)
The second phase of the competition is divided into a further two levels. The Structural Member Competition focuses on the technologies needed to make structural components from indigenous and recycled materials.
The On-Site Habitat Competition then challenges competitors to fabricate full-scale habitats. Both levels are open for registration on 26 September, and each carries a $1.1m prize.
The competition is being run in conjunction with America Makes, a public-private partnership of organizations set up to promote the development of 3D printing. It is also known as the National Additive Manufacturing Innovation Institute.
Read more here.
Top image: A prototype lunar base made using 3D printing (ESA/Foster + Partners)