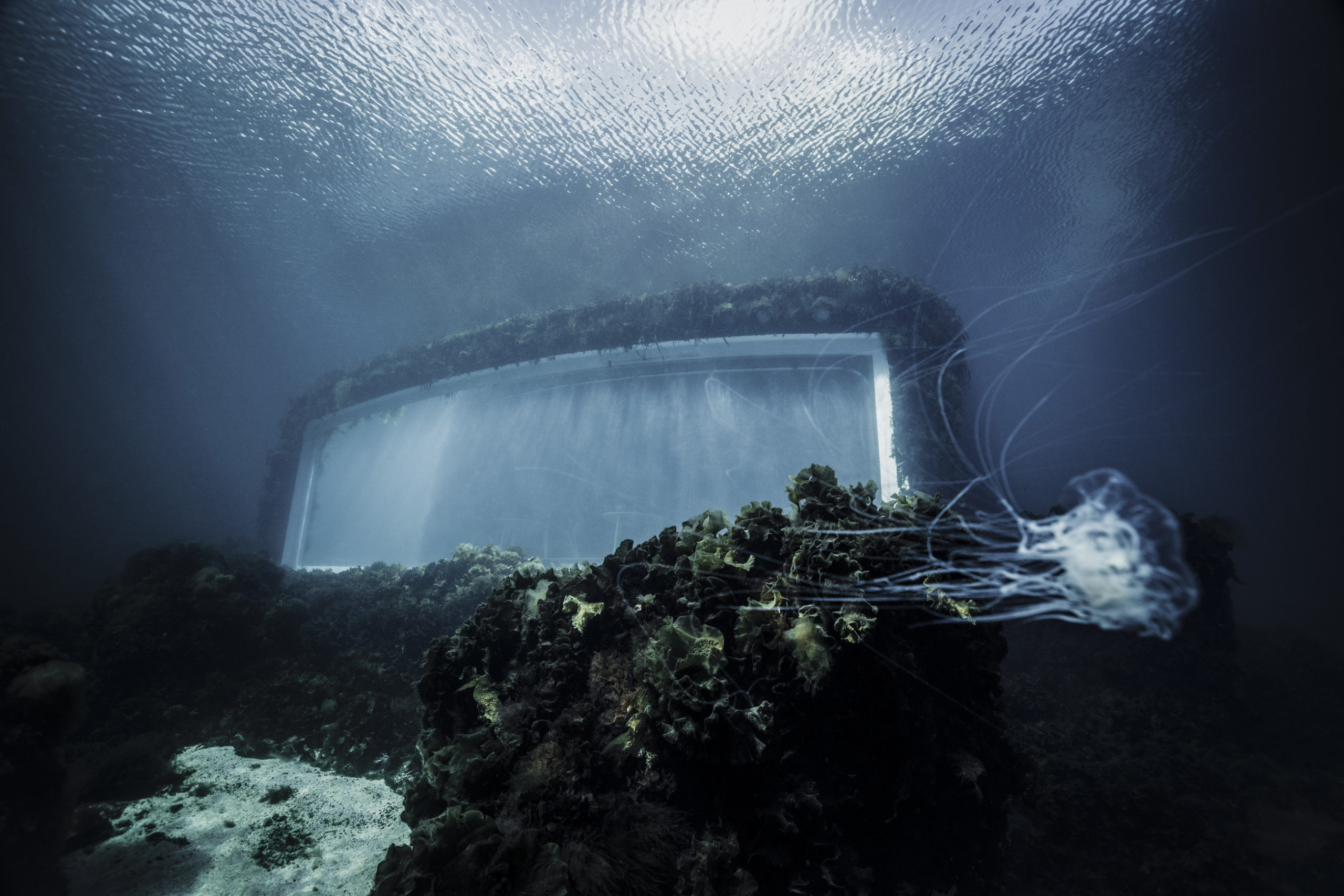 A series of pictures by photographer Timon Koch have been released by Snøhetta to show how marine life has transformed the underwater restaurant it designed in 2019.
The "Under" restaurant, the first of its kind in Europe, is located on the southern tip of Norway. Snøhetta gave it a metre-thick concrete shell that was intended to function as an artificial reef and encourage underwater organisms to colonise the structure.
After the building was completed, stones were added to the seabed to offer shelter to species that also appeared on the restaurant's menu, including many not traditionally used for food.
The restaurant, which takes the form of a 34m-long half-submerged monolith, was developed in collaboration with marine biologists, resulting in a building where chefs can harvest dinner from the roof.
The development also contains an area where biologists are able to study underwater life and fish behaviour without causing disturbance. This has already led to the discovery of species thought to be obsolete.
Under's location in Lindesnes features a mix of salty water from the Atlantic Ocean and less salty water from the Baltic Sea, allowing it to attract a diverse range of species.